I don't do fashion.
I don't dress like a slob, but neither do I make any particular effort to comply with the latest styles. I'm a Lands' End and Levi's kind of guy, dig?
Most of my presentable shorts are denim shorts.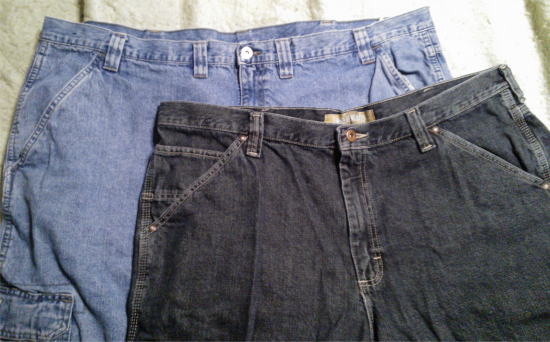 I am ubiquitously informed that denim shorts have very recently become quite uncool.
It's not fair that denim pants of any kind should go out of style. I latched onto denim shorts for the same reason I latched onto jeans:  they'd be invulnerable to the petty whims of fashion. They're denim. What could possibly happen? I can always wear these.
Uh, no.
My Facebook crowd tells me they're dated. They "scream '90s." I've gotten some concurrence that I won't be quite as uncool as Dark Socks with Sandals Guy or Shiny Polyester Pants Guy, but that I'll still be unambiguously out of style.
Still, I may just wear them. I didn't budget for several pairs of shorts this month.
Maybe I'm enough of an old man to not care.
Similar Posts: