I took the boys to the East Limestone football game tonight.  The Indians pounded the visiting Johnson Jaguars.  Had hoped to attend with BamaDan and his boys, but they had soccer commitments.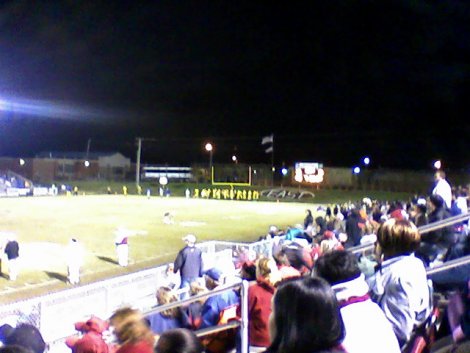 The Indians look just like the Florida State Seminoles.  An old colleague I ran into told me the previous longtime coach was a fan, and had something to do with that.
Anyway, I badly misjudged the weather.  It was about 61º when we left, so I figured the boys would be fine with hoodies.
It really didn't get much colder—it was only 56º when we got home—but the wind was relentless.  None of us were particularly comfortable.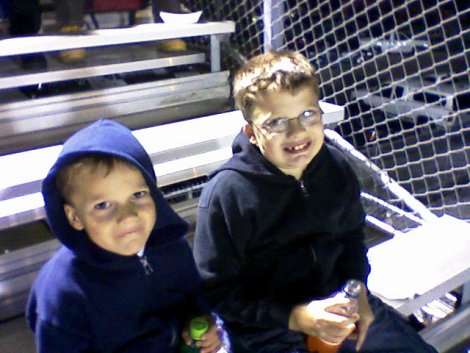 I gave the boys the stadium blanket, both for them to sit on and wrap up in, which meant I came home with the worst case of bleacher butt I can remember having.  I think the marrow in my coccyx is just now thawing.
Despite the cold, I think we all had a good time.  I need to pay more attention next year and get it in my mental mix earlier.  There really wasn't any reason we couldn't have gone to four or five games this year.
Similar Posts: