For two Saturday mornings now, we've enjoyed the company of some remarkably friendly butterflies at Nathan's soccer games.  Locals:  we encounter these in the east central part of Palmer Park, on the field colloquially known as "lower lower north."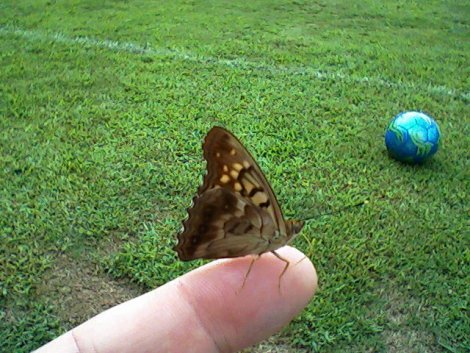 These aren't fleeting, lucky shots.  These butterflies land on you as soon as you sit down and hang around as long as you let them, pretty much.  There are never very many of them; there seem to be four or five around at one time.
These are cell phone shots.  I'm taking my SLR next time.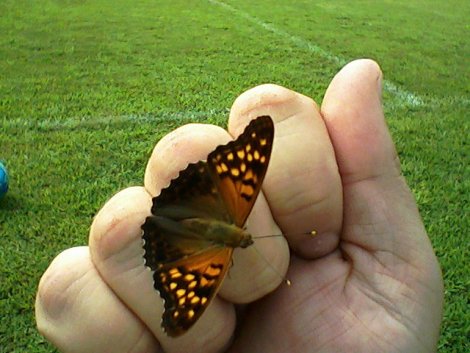 I poked around for more than a few minutes looking for positive identification, and never came up with anything solid.  Best I can tell, it looks like it might be a species of Painted Lady.  Is there a lepidopterist in the house?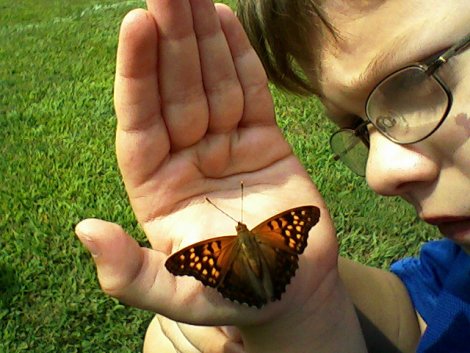 Hope you're having a good weekend.
Similar Posts: