Nathan's first Upward basketball game of the season was this morning.
Watching him is different now.  Last year, he was on the tail end of goofy little boyness.  I think this year he is at the very beginning of the purposeful and concentrated movement that will explode in adolescence.  He's beginning to develop something to prove.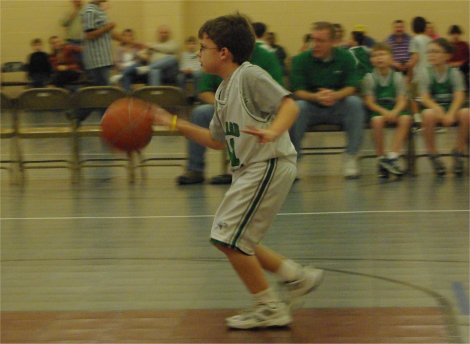 During the game, I mentioned to Lea that I think this might be the last Upward year for him.  It's a great program, and I appreciate the emphases on sportsmanship and team dynamics.  But this time next year he'll be 8, and I think that's old enough to begin experiencing the full respective emotions of winning and losing.
(He already has me keeping covert score.)