Tonight we're camping out in the living room.  We had hot dogs for dinner.  We're making s'mores later.  Here's Aaron winning dominoes, the first game of the night.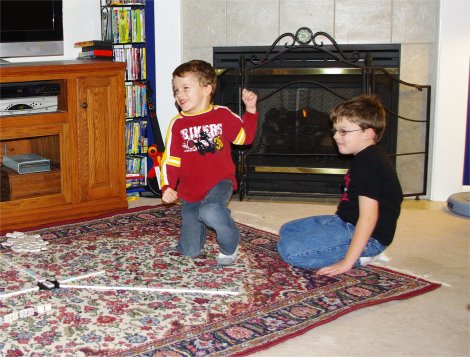 Uno,  Battleship, and Monopoly Junior are all potential candidates for later appearances.
At the end of the evening, we're going to build forts out of the couch cushions and blankets—and sleep in them.
I hope Friday night finds you doing something similarly relaxing.
Similar Posts: