This is part of an ongoing series reviewing hot wings in the Huntsville area. Visit #HsvHotWings for a comprehensive linked list.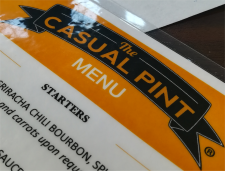 The Casual Pint is one of the latest additions to prominent Huntsville-area Peoplequarium The Village of Providence. It's an airy, sports-barry place with, as you might suppose from the name, numerous beers on tap.
The Casual Pint is also a full-service eatery, with munchie-centric lunch and dinner menus. Available wing varieties are buffalo, sriracha chili bourbon, spicy Thai, BBQ, and Alabama white sauce. My pleasant server Lisa told me that none of them packed a lot of heat, but that the hottest variety was either buffalo or spicy Thai. My ten spicy Thai wings were $13.08.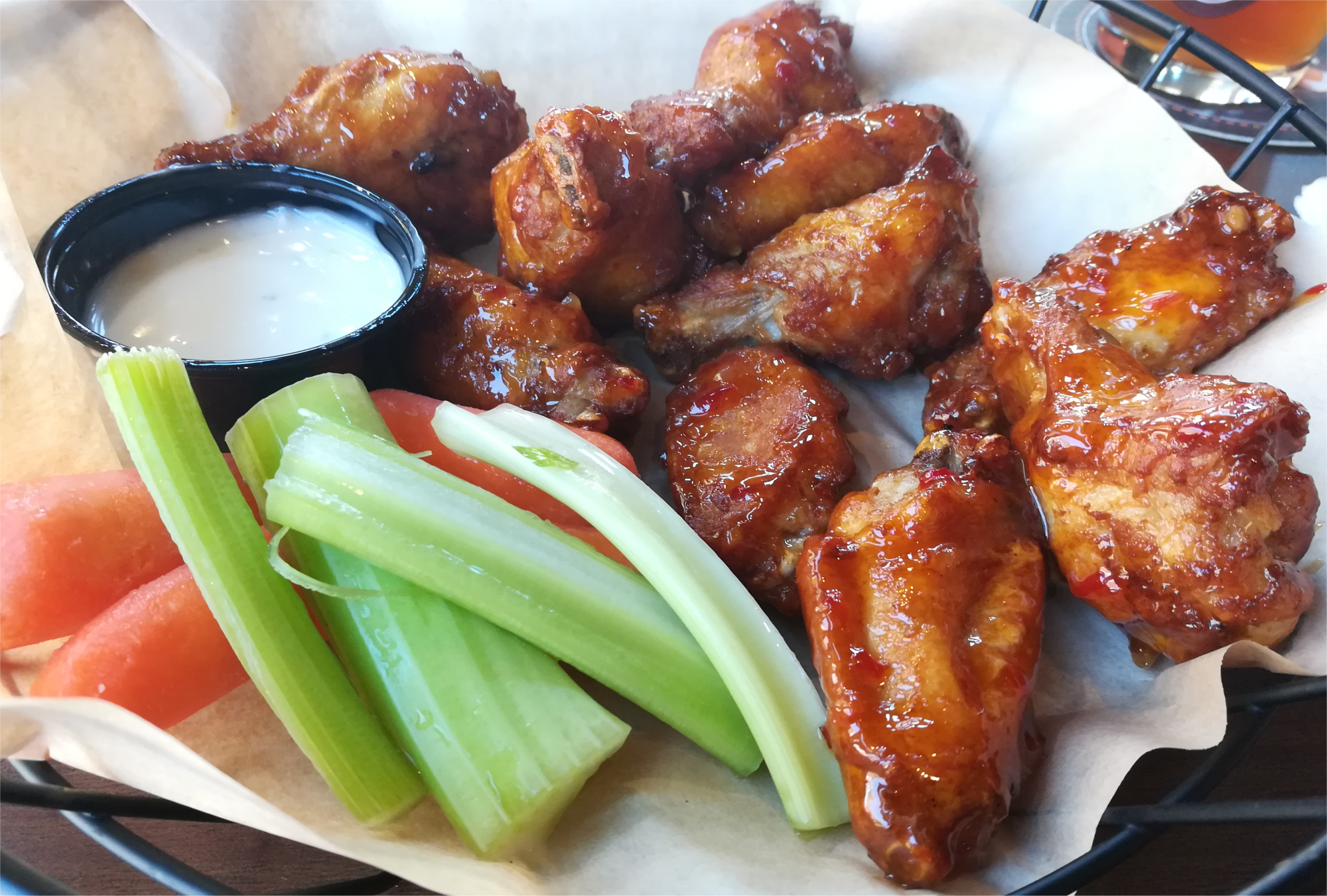 Quality: 5/10. My five drums and five flats came out perfectly hot and cooked uniformly. Alas, though there were no true runts, these wings are definitely small, and at north of $1.25 apiece, there's no price relief either. There was a generous amount of "on request" carrots and celery, and that helped the value proposition somewhat.
Flavor: 8/10. These wings were tasty indeed, hitting with a little sweet and sour on the front end and followed with a later hint of sesame. No issues making a happy plate.
Heat: 2/10. There is a minuscule smolder, evanescing slightly more rapidly that you can reliably classify it. It might have been red pepper. These wings are not hot. (Now Lisa did tell me that none of the varieties were particularly hot, but these do have "spicy" in their name.)
If you find yourself at The Casual Pint feeling wingy, these are a serviceable go-to.