Went back to Anaheim Chili today and had a half-smoke. Ever heard of such? I hadn't until I saw it on the menu here, but then I've never spent a lot of time in DC. It's a pork and beef sausage. This one is fully loaded, with slaw, onion, cheese, and dog gravy: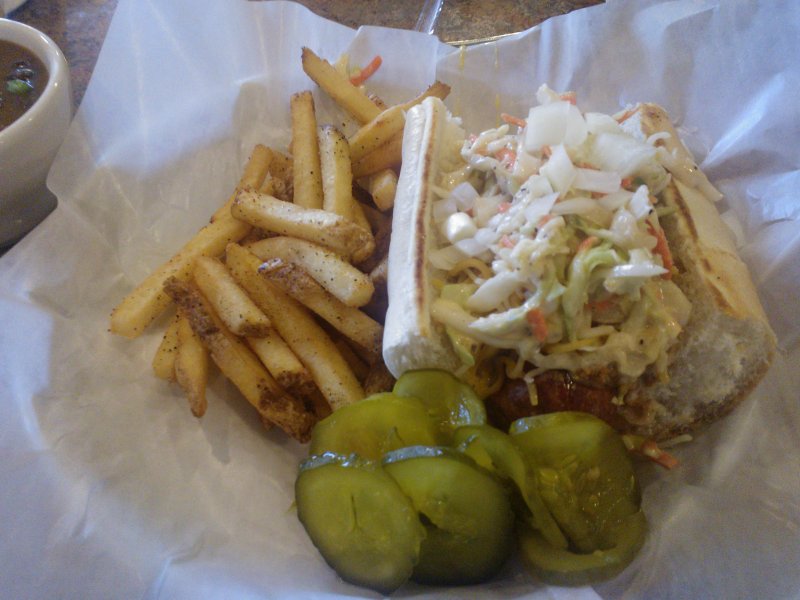 It was tasty, but clearly it's easier to find something more nutritionally defensible if I stay on the chili menu. Heh.
I just realized I already have confirmed plans to go back to Anaheim Chili two more times this week. I might be developing a problem.