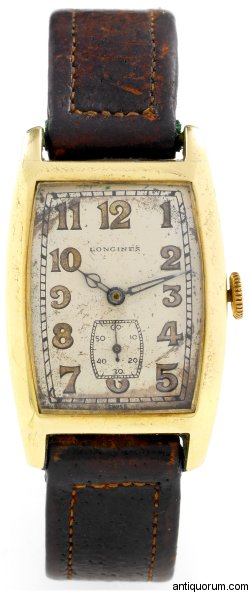 I'm told I'm difficult to buy gifts for, and I believe it.  I rarely know what to tell people when they ask.
Well, this Christmas your problems are solved.  Albert Einstein's Longines wristwatch is up for auction on October 16 (hat tip, Watchismo Times).  (Incidentally, there are some exceptional close photographs of several additional fine watches on this page.  Just click the thumbnail for the modem-burner version.)
Several photographs showing Dr. Einstein wearing the watch are included.
It's valued at $25,000 to $35,000, and I think that's laughable.  Watch people are insane.  There have never been more interesting and/or expensive watches available—both new and vintage—and there have never been more dollars floating around with which to consume them.  Einstein's watch?  Seriously?  I think it sells for six figures.
Something else that struck me about this auction is that they're moving these watches around to Tokyo, Hong Kong, and Beverly Hills to give potential buyers a look at them.  Now just the 13 watches displayed on the highlights page are expected to bring $3 million or so.  How'd you like to be in charge of schlepping a $5 million watch collection around the world?  Can you imagine the security?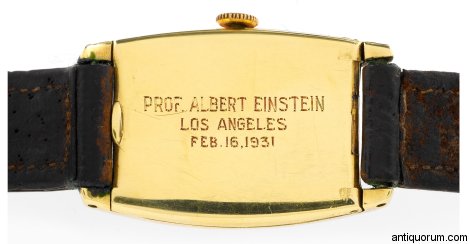 You might also like: