You know, the idea is a circular concept. There are good ones. There are bad ones. And then there are ideas that are so spectacularly bad that they loop back around a little past the good mark, and must be given life.
I decided a couple of weeks ago that I was going to shave my head completely this summer. I don't do it often, because Lea really doesn't like it. But she's tolerant enough that she doesn't overly begrudge me doing it once in a great while.
So then I started thinking "hey, wouldn't it be cool if when I shaved it, I kept a couple of big, nasty, ridiculous, beyond-all-reason sideburns?" So, here you go. I'm rockin' the chops, baby.
I promised Lea they'd be gone before church on Sunday.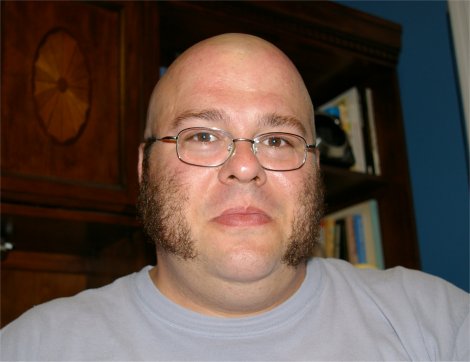 You might also like: