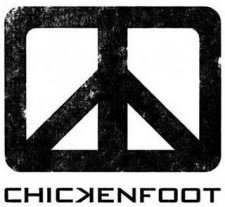 As promising as it sounds for Sammy Hagar, Michael Anthony, Joe Satriani, and Red Hot Chili Peppers drummer Chad Smith to get together and record an album, a couple of things gave me pause.
For one, what page would Sammy be on?  For all the great stuff he's done in the past decade—and there is a lot of it—I thought 2006's Livin' It Up! was awful.  Sammy should be Sammy, and let Jimmy Buffett be Jimmy Buffett.  For another, how off-the-wall is this going to be with a Chili Pepper on drums?  I mostly don't care for overly-funkified rhythm tracks in big-sound, hard rock 'n' roll, and an out-of-control Chad Smith could have easily sunk this record for me.
It didn't take much listening time to allay my fears.  The song selection and production both remind me a lot of For Unlawful Carnal Knowledge, to me one of the better Hagar-era Van Halen albums.  There are balls-to-the-wall rockers:  both good-time stompers and of the minor-chord, Zeppelinesque variety.  There are slower, more pensive cuts that never take themselves seriously enough to generate wincing.  The sound is raw enough to transfer a live vibe, but never sloppy.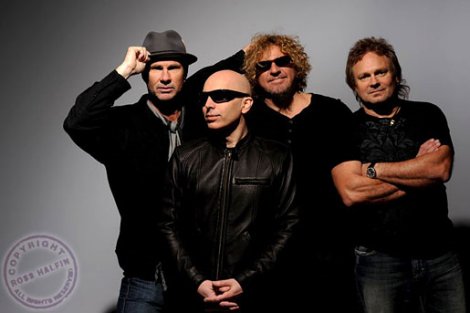 Sammy is Sammy again.  I love hearing Michael Anthony on solid new stuff.  His insane harmonies and formidable fretwork brought a hell of a lot to the Van Halen sound, and it's marvelous to hear him unleashed again.  Joe Satriani shows off enough to make his presence known, but it never devolves into the needlessly and overtly masturbatory.  Perfect!  Chad Smith serves this material well, sliding right into the role of a straight-ahead skin basher.
I'm not going to do the song-by-song thing, but early favorites for me include "Sexy Little Thing," "Get It Up," and "Turnin' Left."  I like "Oh Yeah," the single, too.  There is not a throwaway cut on the album.
Chickenfoot is absolutely for real.  If you think you might like it, you will.  Get it, crank it, and celebrate!
Similar Posts: