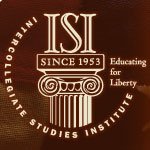 How is your civics knowledge?
By and large, our collective (American) civics knowledge sucks, to the tune of 49% correct on the 2008 version of the basic civics quiz published by the Intercollegiate Studies Institute.
Click here to take the quiz.  There are 33 questions, and the whole thing will probably take you eight to ten minutes.  Take it closed book.
If you're so inclined, come back and share your score (be honest!).  I got 28 out of 33 correct, or 84.85%.  I'll accept that with minimal grousing, I suppose.  If some interesting discussion develops, I'll share which ones I missed.
Similar Posts: