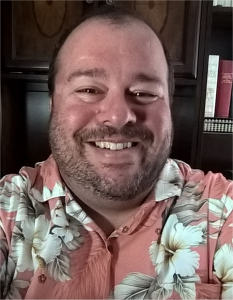 Thank you for visiting BoWilliams.com.  I am a Christian, a husband, a father, and a proud lifelong Alabama resident.  Politically, call me a conservative with libertarian sensibilities.  I make a living as a technical writer.
I started BoWilliams.com as WmWms in October 2006.  It's whatever I feel like writing day to day, which means that the chance of it appealing to you continuously is low (though I do have and appreciate daily readers).  Stop by, and you could get pop culture, politics, University of Alabama football, a photographic record of my day, religion, a piece on how wonderful my wife is, a film review, a musing on life, or some combination.
Here are some other things to know about BoWilliams.com:
I post four to six times weekly.
You are invited to comment on anything you read here.  If it made it into the post, then I'm ready to discuss and defend it.
New commenters are moderated, but quite liberally.  If you're contributing to the conversation, you'll be approved.
Several years of my thoughts are represented here, and evolution in a position of mine is not unheard of.  If you have questions, ask.
I do Thursday miscellanea posts most weeks.  These have been politics-free for some time.
I try to minimize link rot, but it happens.  If you find a broken link, please let me know.