So some clown in a Crown Vic with flashing lights and a PA system pulled over a real undercover police officer in Oakland last week, and was promptly arrested.
Oops.  Hey, the guy was on probation too!  Smooth, dumbass.
Now I don't have a cop fetish.  Impersonating a police officer is a serious crime, and I have no interest in doing so.  But I always thought it'd be fun to buy a retired Police Interceptor, outfit it with a push bar and a large antenna, and see how much nicer people were to me in traffic.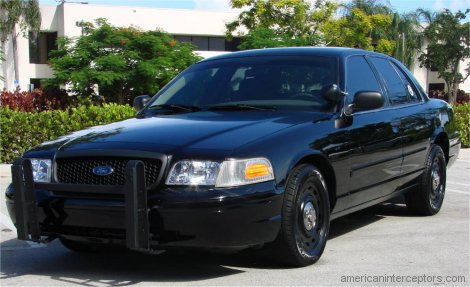 I suspect the difference would be substantial.
You might also like: