Problem: Ave Maria Grotto doesn't have souvenir shot glasses for sale.
Solution: Purchase a vial of holy water!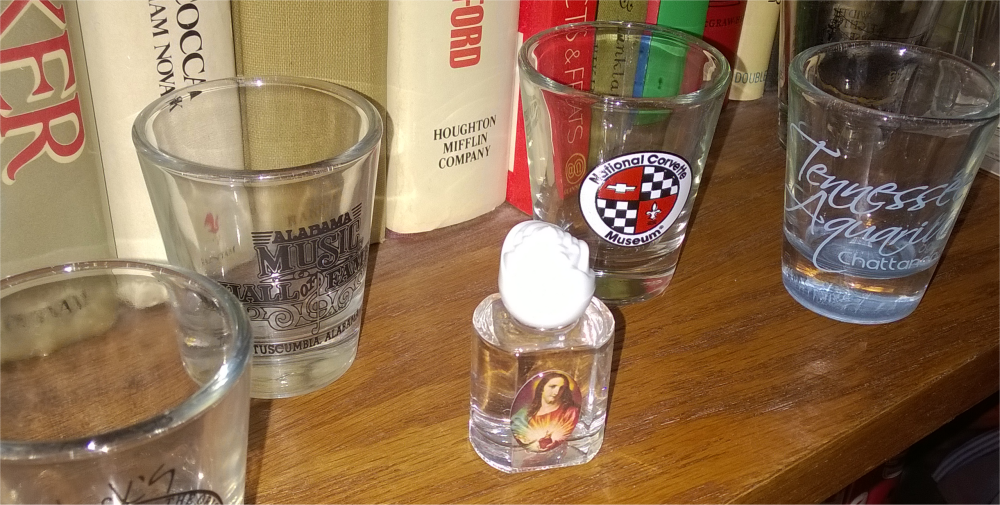 I think Lea found this an inappropriate solution. I thought it was perfect.
I start letting my study go as Christmas approaches. It becomes a gift repository, a place to keep boxes for repurposing, and so forth. Consequently right after Christmas is over I'm disgusted with its condition. I reclaimed it yesterday and made it a place I enjoy being again. Still have some things to do, but it doesn't look like a bear lives in it anymore.
(And there's a lot less dust in this photograph than there would have been yesterday morning.)
There are several good bowl games today, and I'm making chili for the boys and their spend-the-night company. I'll take it, even with a gimpy knee.
Similar Posts: