This is one of my favorite photographs. It's a self-portrait of Tracy Caldwell Dyson aboard the International Space Station in 2010, two weeks before she came home.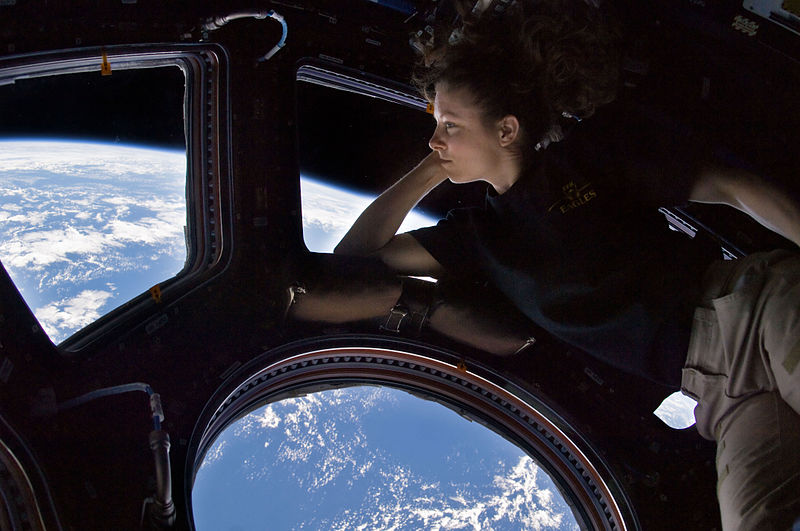 Tracy Caldwell Dyson, who would have so totally been my girlfriend except that we grew up on opposite sides of the country and did completely different things, has an impressive resume. (Astronauts generally do.) What I like about this photo (besides the subject's substantial comeliness) is that it shows her relaxed and reflective, with the greatest view any human being anywhere at that single moment had. But she didn't get to have this moment without bleeding, sweating, and crying for it. This moment existed because she never gave up.
It costs a lot to take a photograph this cool.