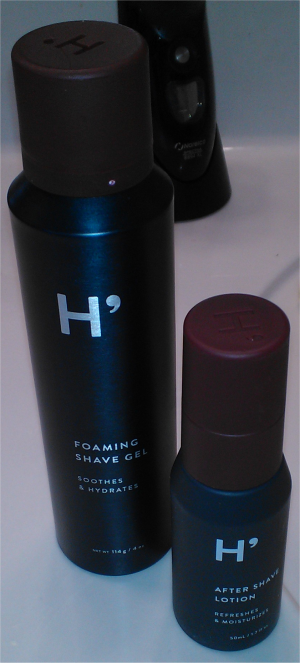 Given my substantial enthusiasm for Harry's razors and shaving cream, it seemed a slam-dunk for me to review their new foaming shave gel and after shave lotion. I received them this week. Here are my thoughts.
The foaming shave gel handles well, and more conventionally than Harry's first shaving cream, which is rather like Noxzema in a squeeze tube. The foaming gel is in a familiar pressurized can and emerges readily, the gel quickly turning white on the surface when it hits the air.
The gel lathers as you rub it on, much like other gels I've used, though this may be a little more slick-feeling. My Harry's Truman razor made short work of my three-day neckbeard. The shave was comfortable and efficient.
The after shave lotion comes in a rigid bottle with a pump dispenser. A bit thicker than a typical mass-market product, it went on easily, though I admittedly didn't have much irritation for it to soothe. So my review is perhaps a bit wanting on that count.
I expected these to be fine products, and they are. I suspect that anyone using this shave gel and lotion will have a fine experience. They have a pleasant fragrance that isn't cloying, and a clear effort has been made to make them feel good.
That said, it is much harder for me to recommend these products than it was the Harry's razor and original shaving cream. This gel and lotion are both very expensive.
This 4-oz. can of shave gel is $8, or $2/oz., delivered. I can get a 7-oz. can of my longstanding go-to Nivea for Sensitive Skin to my house for $4.50, or $.64/oz. The after shave is even worse, at $10 for 1.7 oz. or $16 for 4 oz.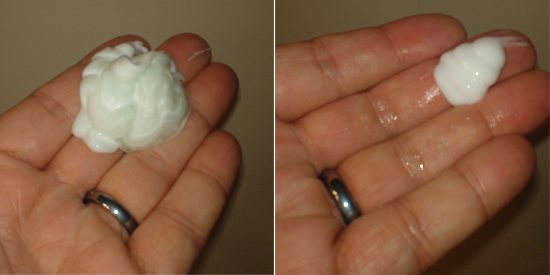 With no complaints about my usual consumables, there is no reason for me to repeat this purchase.
These products seem like a misstep for Harry's. The keystone of their strategy for blades is offering a product of comparable quality for less. These are products of comparable quality for much more.
Now much is made of their natural ingredients, so if you have particularly sensitive skin and trouble finding a solution, this is another line of shaving products for you to try.
The rest of us need to stay with the excellent blades and pass on this gel and lotion.
5/10