We didn't get a photo of the entire team, but here is most of the core of IPA or the Highway, celebrating our trivia contest victory on Wednesday night.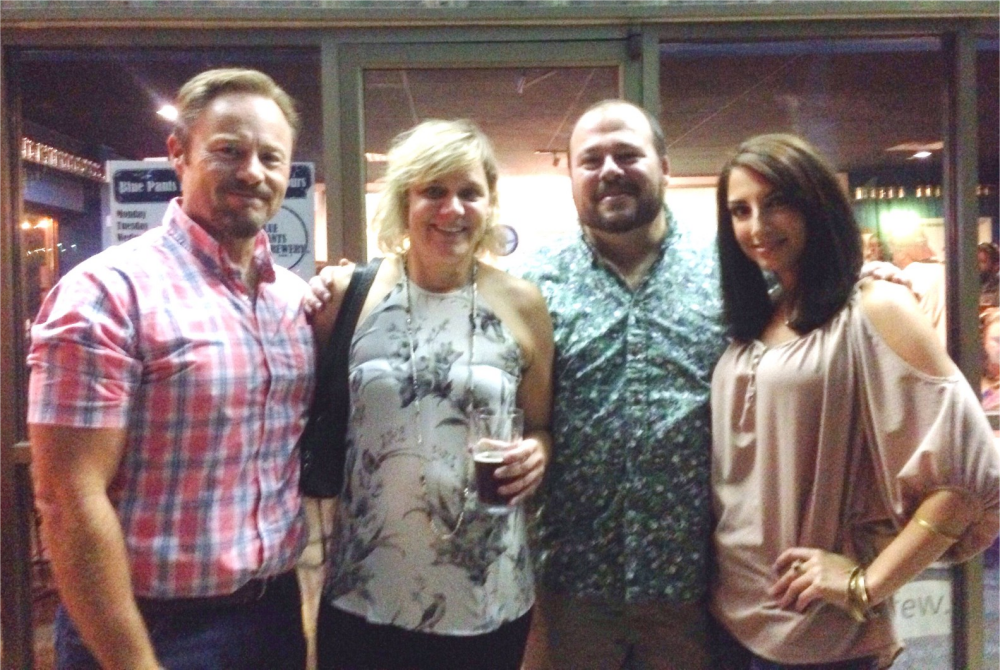 Thanks to Blue Pants and Earth and Stone for the wonderful food and beverages. Thanks to Carol and Brandy for surrounding me above. Heh.
And do watch for future contests. We'd love to have you come out, drink some beer, and watch us strangle your contest hopes a week at a time!