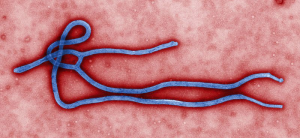 Charles C.W. Cooke makes his 7,954th great point today: while fear of a widespread Ebola outbreak in the Unites States may be irrational, fear of government incompetence is eminently reasonable.
Can these people do anything right?
Quarantine? Yeah, probably a good idea unless you, you know, crave your favorite restaurant. We don't need a travel ban. We're considering a travel ban. A "violated protocol" infected that nurse. ("Mistakes were made," anyone?) We don't need an Ebola czar. Oh, now we do, and a partisan hack lawyer with no medical background is just the guy for the job.
I spend significant time arguing against government's truly massive overreach into our lives, and the deplorable ongoing practice of normalizing it for younger generations. But this is exactly the sort of crisis that requires quick and authoritative action, and the Obama White House apparently can't deliver it.
To point out such is no cheap political ploy, as much as Democrat attack dogs would like you to believe that.
I suspect the United States will once again be Ebola-free sooner rather than later. I wish I could see evidence that the ostensible leader of my country were working harder and smarter to bring that about.