My older son got his learner's permit today.
I remember very well him crinkling his nose at me and crying as I set him on the heated table to be examined when he was about two minutes old, and this was just a couple of years ago, so I think there must be some mistake.
Sigh.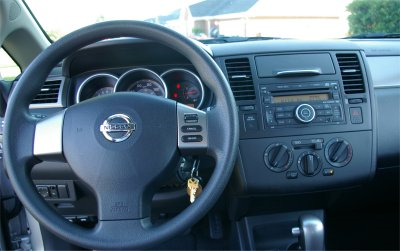 My dad was my primary instructor. There were good things he did that I'm going to pass along intact. There are other things I'm going to spend a lot more time on, like the running narrative when you're driving. Your thoughts come quickly behind the wheel, and if you give voice to every single one of them, you might be surprised how many there are. I've done that with Nathan a time or two, and he's eventually going to practice doing it with me as a passenger.
One opportunity Nate won't get immediately is learning to drive a standard, because I don't have one to offer him. The first vehicle with a manual transmission that I ever drove was a '71 Corvette 4-speed with a racing clutch, in the parking lot of the Anniston Bible Church. Naturally, it was a lot easier to stomp it out of the hole than it was to ease it gingerly up to speed. (The latter was very nearly impossible.) I asked Dad why I was learning on such a hard car, and he said "because if you can drive this you can drive anything else you'll encounter." Indeed.
But, good enough. There is plenty to work on without rowing gears. We're going to start out operating at about two-thirds real world pace. And as long as there is consistent evidence that he is listening, I will be patient and understanding, just as my dad was.
Thoughts and prayers.