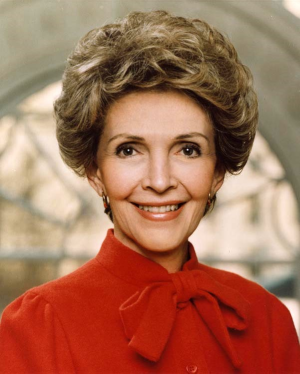 Former First Lady Nancy Reagan died this morning. She was 94 years old.
It has always saddened me that the Reagans were denied peaceful, warm reminiscences of their incredible lives. Instead they were forced into battle—first, trying to hold his mind together as long as possible, and then Nancy's torturous struggle to care for a person with whom she had lived and loved so much, but with whom she couldn't share the simple, yet profound, pleasure of remembering.
May God comfort those who are acutely missing Nancy Reagan today. And may we all be filled with joy at imagining her finally in her Ronnie's arms again.
RIP.