Aaron: "Dad, did you pass your driver's license exam on your first try?"
Bo: "Yes, I did pass the first time I took it."
Aaron: "Did you keep up with your examiner? Like, are you friends today?"
Bo: "Ummm…no."
Aaron: "OK. It was just a thought I had."
Isn't it great what kids think sometimes?
I don't remember my examiner's sex, race, age, or anything else. I do remember that s/he didn't ask me to parallel park, which kind of irritated me because I'd spent significant time and effort making sure I could do so on demand.
I took my exam in a silver 1984 Oldsmobile Delta 88. It was part of the small corporate fleet my dad was managing for his sales force at the time. It was mostly Oldsmobile 88s and 98s, with an occasional outlier like Gary's Buick Electra coupe. (I got to drive that one to Panama City once to see my mom and sister when they lived down there. Moonroof. Killer stereo. Good times.)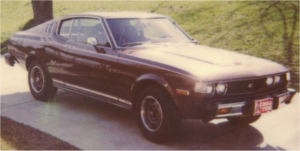 My first daily driver was my dad's 1979 Ford E-150 van. I kept gas in it and paid him a flat rate per mile to do everything else (maintenance, insurance, and so forth). Most of the time I'd fill it up with gas and buy a carton of cigarettes, and that'd be pretty much it until I got paid again. I had noticeably more discretionary income once I got my '77 Celica, which got exactly twice the fuel mileage. That's what I count as my real first car.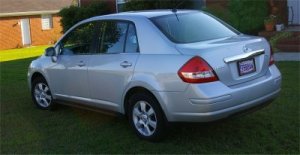 I guess Nathan's first car might be the Technical Writing Express, which is my current daily driver. There's never been a thing wrong with it apart from a flaky CD player, and it's only got 85,000 miles on it right now. If I continue to accumulate mileage at the same rate and nothing bad happens to it, then Nate will turn 16 and slide into a nine-year-old Nissan compact with 125,000 miles on it. That sounds about right, doesn't it?