Wow. Do I remember how to do this?
So perhaps the single most appalling thing I observed during my social media hiatus was that I think "tweet that" a lot.
It's been a good break. One thing I wanted to work on was schedule management. I haven't had enough hours in the day to do everything I want and need to do, so a little systematic thinking and planning was in order. So far so good, though I'm a little tired just like you always are when you mess with your rhythms. I should see marked improvement in a week or two.
This weekend I got my first look at my dad's friend Jay's '78 Corvette Indy 500 pace car. I've been kind of ambivalent about seeing it because it's a little ratty. It's not bad, but still maybe $2000 from presenting well. Needs a left T-top and a little body/paint TLC on the right front, are the worst problems.
I got a lot more excited about having a look when I heard it had 500 horsepower.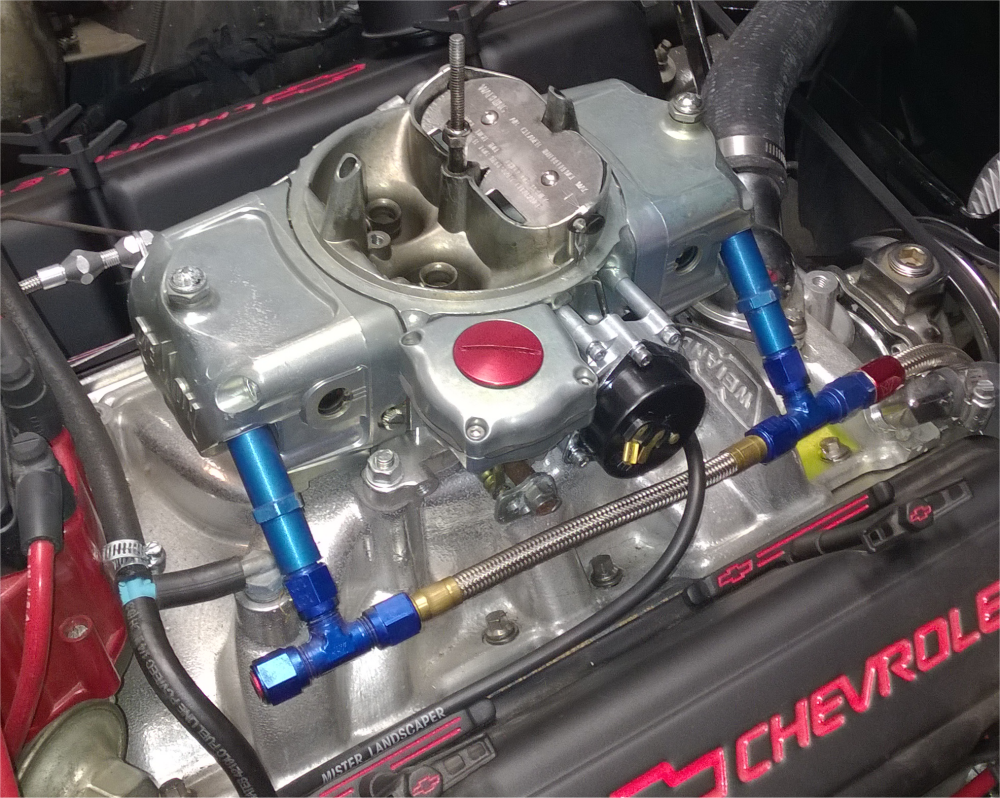 Now I'm an all-original guy for the most part, but if that's not an option, then go hard or go home, right? That's no crate engine, but custom-specified and assembled from the inside out, with a gigantic Demon carburetor as the star on top. It sounds glorious, if a tad lumpy because of the cam. I hope I get a brief drive sometime.
So then Monday Bill Cosby's legacy was unambiguously defined, and he joined Joe Paterno as one of the least likely-seeming bad guys of the past 50 years. It's a real shame, and it's in stone. Consistent defiance and lack of contrition ensure that. As I said at Rocket City Mom, let's just break the good stuff off and take it with us.
Yesterday I had my third Texas chili salad special at Anaheim Chili.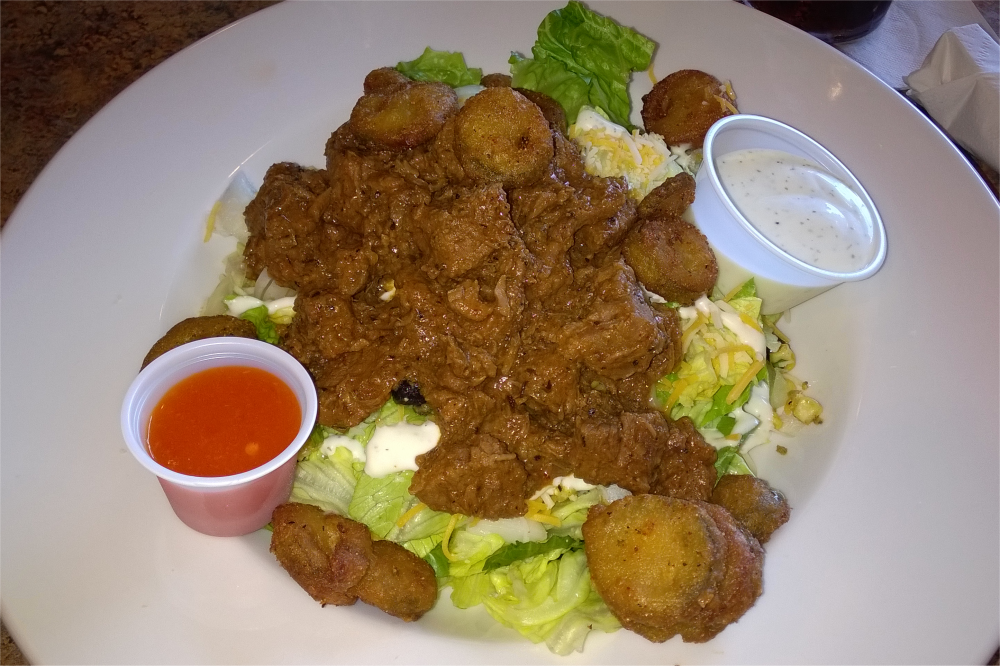 This debuted at the Inferno Weekend last month, and Scott has continued to offer it as an alternative to the platter on Texas Tuesdays. Corn salsa. Fried jalapenos. Ranch. Excellent stuff. I used that whole cup of Red Death too. Fabulous one-two of flavor and heat.
So, hammer down, but a little more methodically. Thank you for reading, folks. I'm happy to be back.