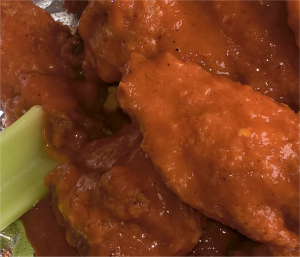 Good news: you can now access all of the Huntsville-area hot wings reviews I've done at this page. There is a table you can sort by restaurant, wings name, quality, flavor, or heat, with hot links to each review.
There is also a new tab in the navigation area under the header, as well as a link on my master review page.
Finally, I've decided that ending the series feels rather arbitrary to me. There's no real reason to. I'll continue to do wings reviews from time to time, and add to the list as I do.
Thank you for your ongoing interest and feedback! This has been one of the more enjoyable things I've done at BoWilliams.com. If there are wings out there I need to review, please let me know.