Excepting my illustrious Usenet career, this is what my first sustained online presence looked like.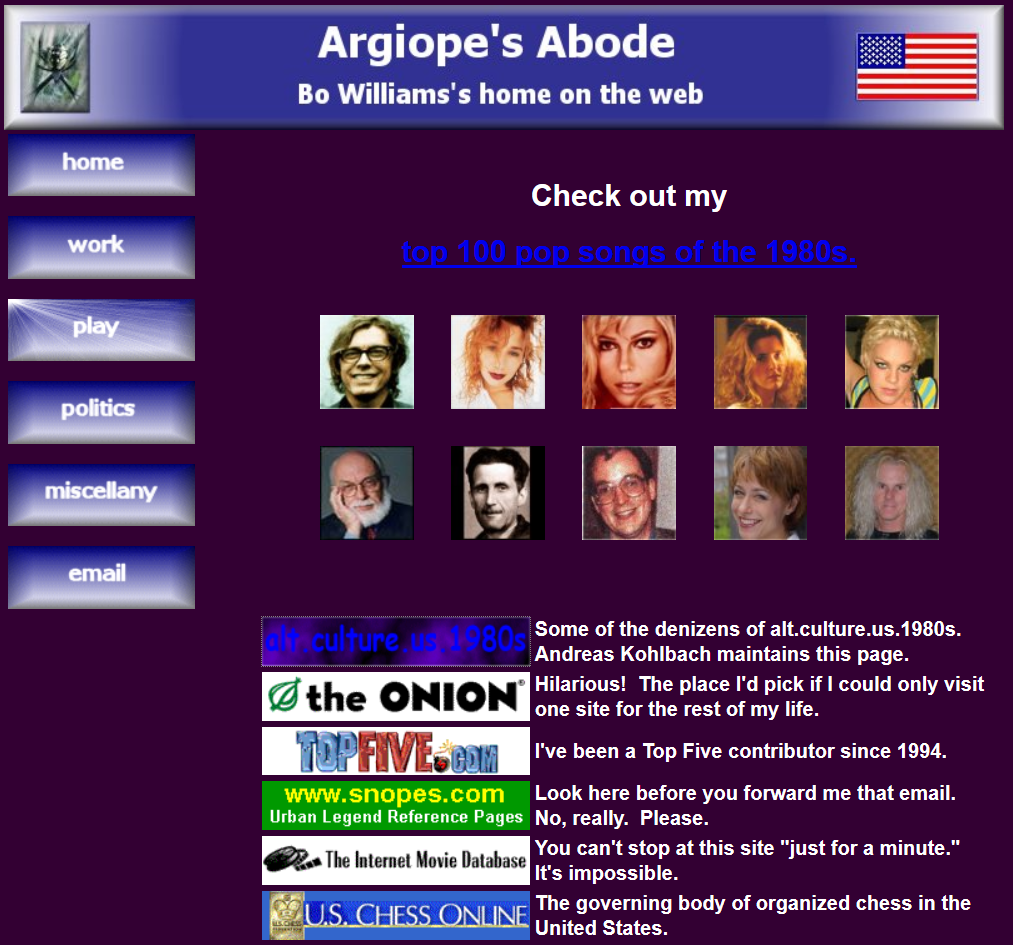 This is the Play page. I would like to show you the front page, but I may not have it anymore. It's not anywhere easy to find, anyway.
I put that site up in 1999 and updated it a time or two a week until I started this blog in late 2006. Interesting that I can see common visual threads between what I like now and what I liked 16 years ago.
Some of it was a bit bloggish, but mostly it was photos and links. I wrote a thumbnail menu structure in HoTMetaL that I liked and stubbornly used it all the way out, even when numerous objectively better alternatives were available.
Still out there and live: My Top 100 Pop Songs of the 1980s.