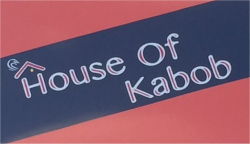 I don't know for sure, but I believe House of Kabob, on Sparkman just south of Executive, is Huntsville's first Iranian restaurant. It's open for lunch every day but Sunday. When I went looking for some way for my ridiculously attractive editor and me to zag instead of zig when we met for lunch, House of Kabob got the nod.
I didn't get a photo of the storefront, but let's just say the place is a lot nicer inside. Order at the counter, and make yourself comfortable in the charming dining room while your lunch is prepared.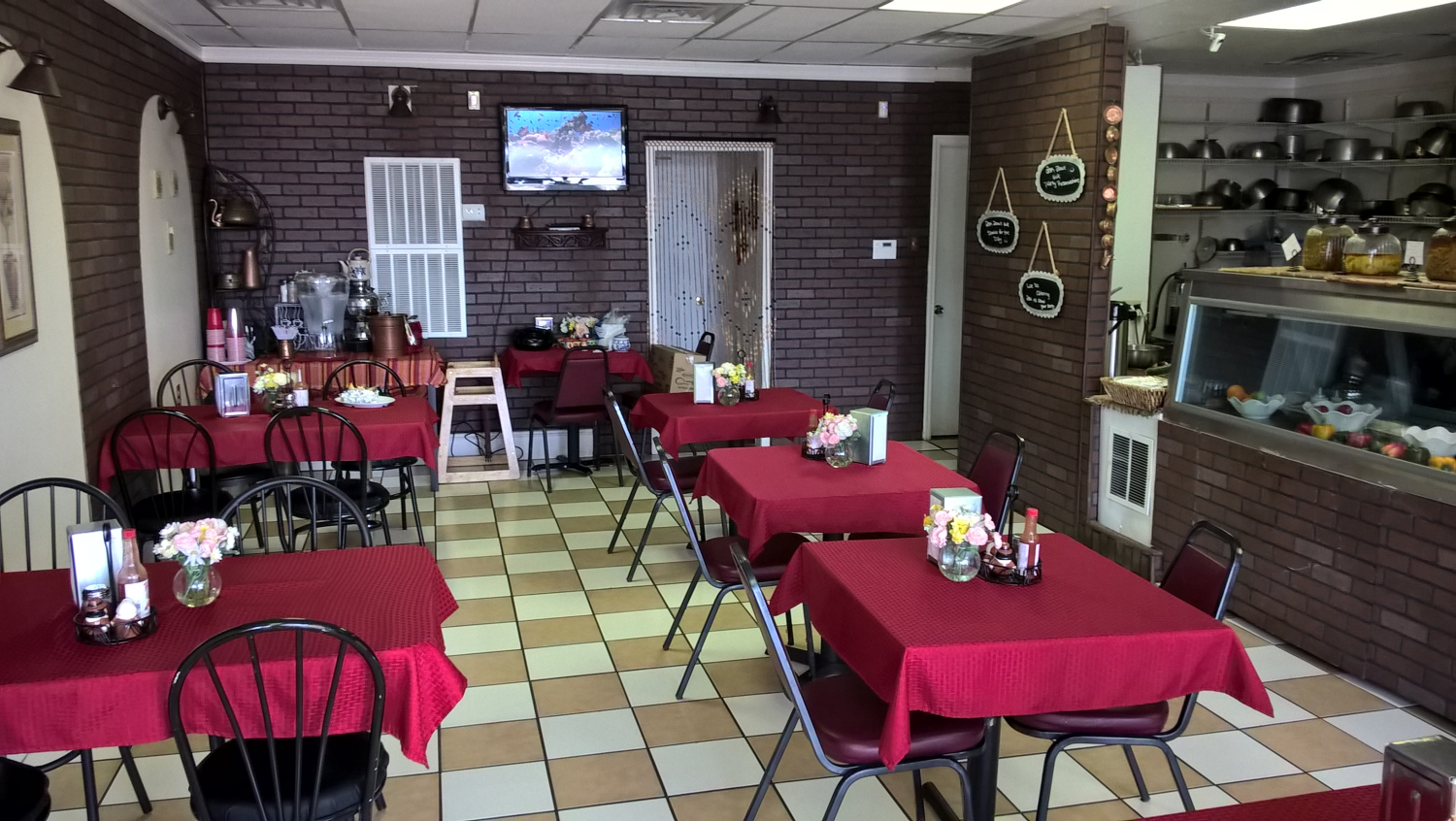 The halal menu includes kabobs and a few salads. The kabob plates come with a generous portion of fluffy, buttery rice; a pepperoncini; and a grilled tomato. Stephenie had lamb, I had beef, and we each had chicken. Both of us tried everything. It was obviously fresh and quite tasty.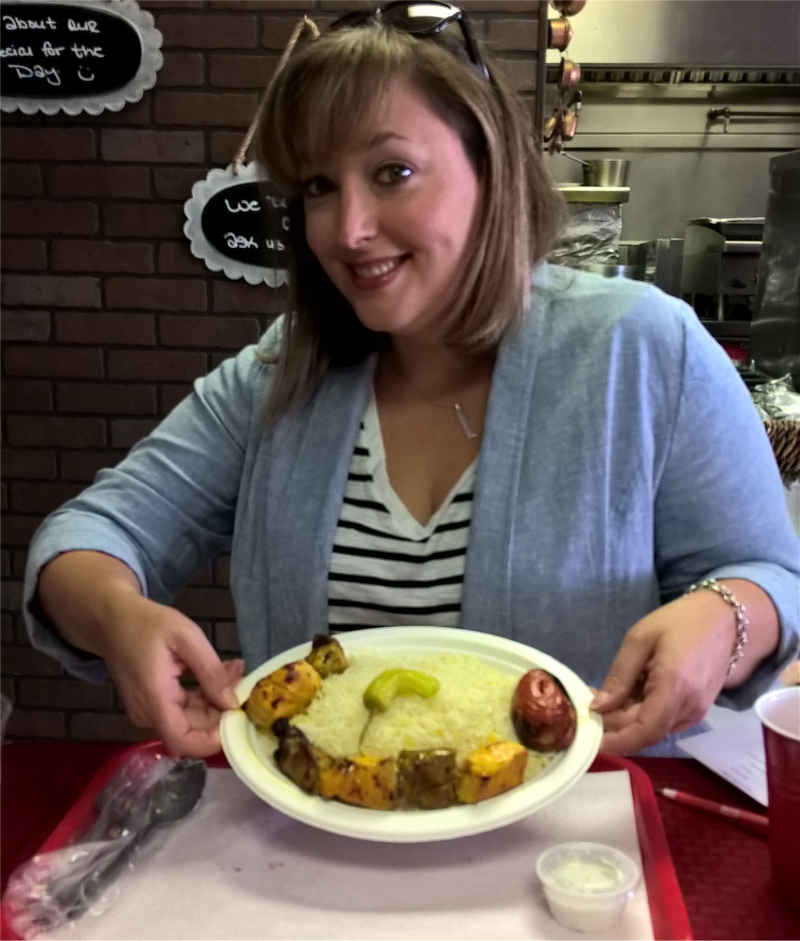 I wasn't sure what to expect on spiciness. There was a shaker of something brownish on the table, but neither of us could discern much of a taste. Post-visit research indicates it was probably saffron powder. Curiously, there was a bottle of Tapatio hot sauce on every table. Tapatio is a decent sauce, but it's unambiguously in the Mexican/Central American sphere. I'm not sure whether there's any Iranian connection or just owner's taste or what, but I used it on my chicken.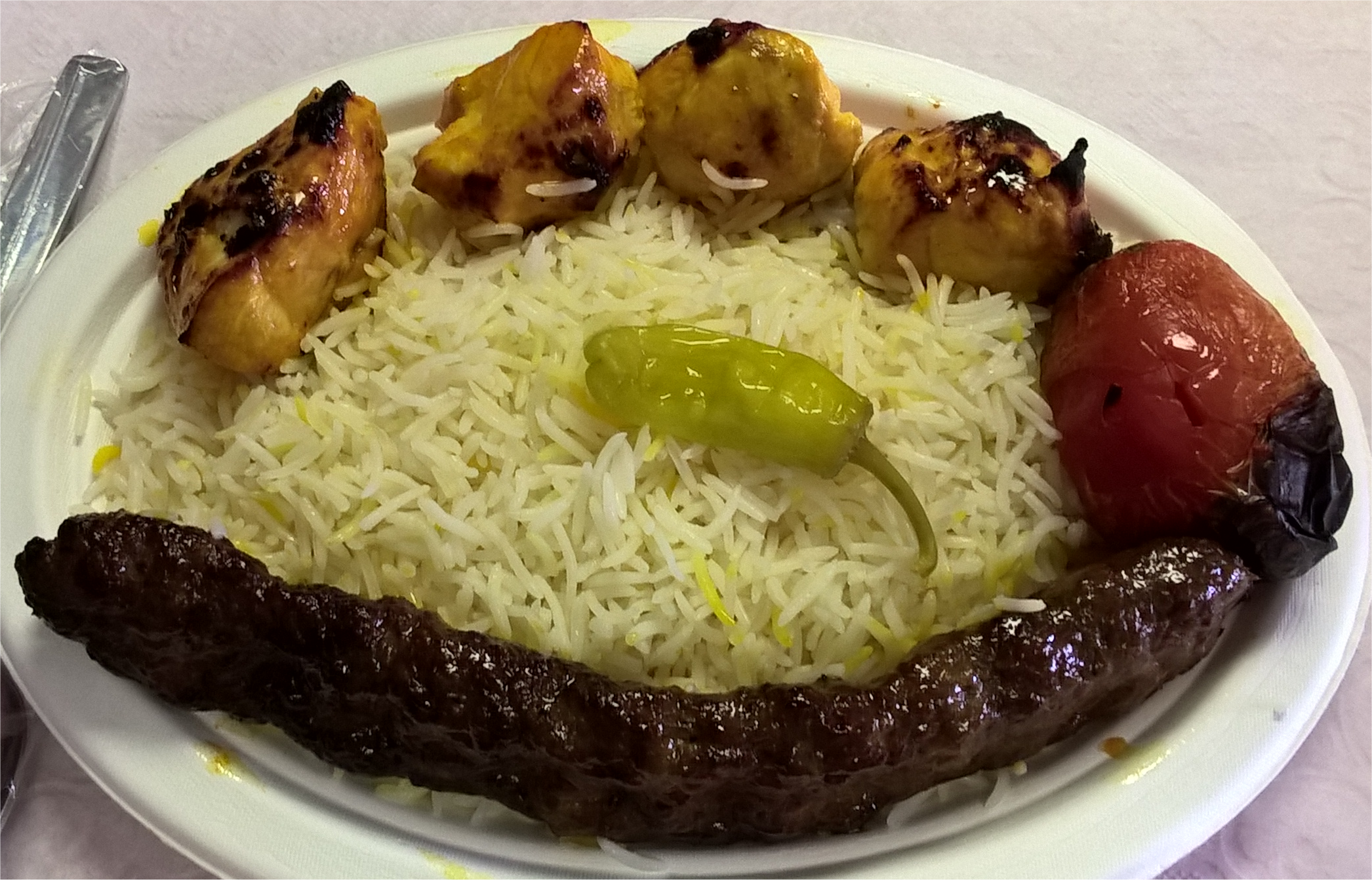 The staff was helpful and earnestly friendly. I felt almost like we were visiting their home.
I have a friend whose father squirreled his family out of Iran when the shah was overthrown, so she's been here since she was eight or so. I used to work with her, and she would bring Iranian dishes frequently. What I consistently noticed about her lunch was that there was very little middle ground. Either it seemed divine—pretty, and marvelous smells—or it looked like she was eating a bowl of vomit. (Not that we saw anything like that on our visit.) She might be the most intensely private person I've ever known, so she doesn't go out much. But I might like to see if I can coax her to House of Kabob for her view.
I mention that as context for the fact that I don't know much about Iranian cuisine at all, so this isn't a review per se. Steph and I enjoyed ourselves, and it's not far from the office. I'm intrigued enough to go back and try something else enough times until I've reasonably sampled the whole menu.