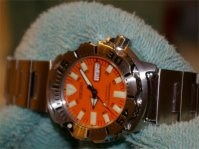 Going back to standard time got you down? Sure, it's an extra hour of sleep, but who's going to deal with that stupid stove clock? Or your car?
Well, I'm here to help. If you are within a 25-mile radius of Huntsville, Alabama, I will come to your clocks and set them all properly for you. You have better things to do with your, uh, time. Heh.
Book with me before midnight Saturday night to lock in these prices:
Option 1: All clocks in your house: $49
Option 2: All clocks in all of your vehicles and on all of your devices (including watches) that do not update automatically: $79
Option 3 (BEST VALUE!): All of the clocks you own: $119
Don't trouble yourself with this, citizen! Put BoWilliams.com to work for you!
Similar Posts: