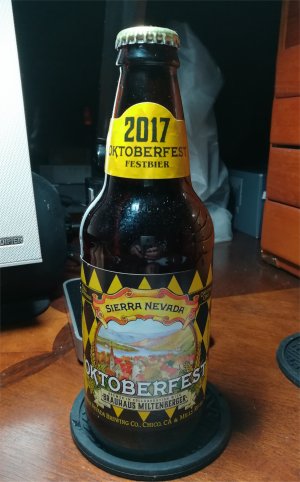 I stopped drinking on Halloween.
I've been considering it for some time. But in the end, neither my doctor, nor my wife, nor anyone else told me to. I just decided to.
Did I quit for the rest of my life? Well, I don't know. I hope that's a very long time, and a lot can happen in a very long time. But I have no plans to resume.
I did read a book, on the recommendation of a friend. I started reading This Naked Mind and was only about a third of the way through it when I quit. Annie Grace is an interesting person who has some fascinating things to say about alcohol and the links between our conscious and unconscious minds. If you're interested in examining that relationship, whether you think you'd like to stop drinking or not, give it a read.
Why did I quit? Insufficient ROI. No more complicated than that. What have I noticed so far? I'm sleeping better. I have more money. I get more done in the evening. I feel calmer. I feel happier. And after a slight delay, which I was warned to expect, I'm beginning to lose weight.
To my friends and family: this changes exactly nothing about the ways in which I want to interact with you. If we've been out regularly for Mexican food and margaritas, we're still going out. If we visit over a beer once in a while, we're still going to do that. (And so forth. I'll just have unleaded.) I'm not asking you to change your behavior in the slightest (and, in fact, would feel awkward if you did).
Now if you're curious about it and want to talk, then we will. But know that this is not a contentious issue for me in the slightest, and I request no consideration of any kind. This has nothing to do with our relationships. It has to do with what I believe is a better choice for myself. That's it!
Similar Posts: