Huntsville Restaurant Week begins on Friday, and runs through the following Sunday!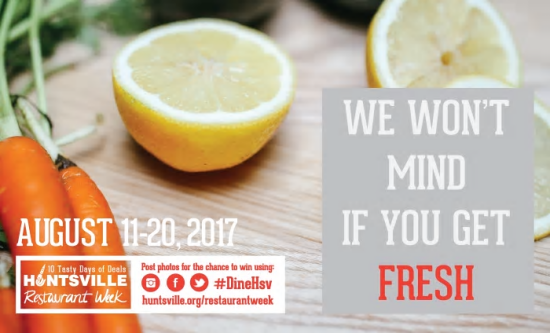 There are more than 60 participating restaurants this year, spanning numerous American and international cuisines. It's a great time to love food in Huntsville, Alabama!
Here is an encounter I had from each stop on the Food Blogger tour this year (click to visit each respective restaurant site):
Watch for my further adventures from the tour this week, both here and at Rocket City Mom!
Similar Posts: