The signs pummeled us just as we crossed into my sister's home state last week. She had warned me about aggressive speed limit enforcement in Virginia, and indeed, we were all of two miles across the state line when we passed our first pair of cruisers in the median—one aimed northbound, the other southbound.
After I determined in two different speed traps that a plain-Jane minivan with the cruise set at 75 (in a 70) wasn't going to attract attention, I relaxed.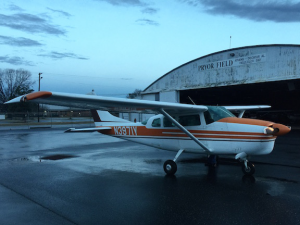 But I did take an opportunity to entertain my family with a story about that sign, SPEED LIMITS ENFORCED BY AIRCRAFT. (You know how we all have those things we should have learned/realized sooner growing up than we did?)
We had those signs on I-20 through Alabama when I was growing up, and I'd see them in the little strip of the Florida panhandle we had to drive through to see my mom's parents. And until I was about 10, I just assumed there was a cop in a Cessna up there, and when he nailed your sorry ass, he was landing that airplane on the highway to give you a ticket.
Silly, right? Imagine the logistics of such; the risk to life and property; the costs. What a dumb thing to think!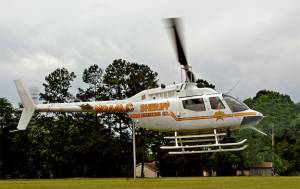 So, when I finally realized how stupid that was, I thought "ahhhh. They land a helicopter to give you a ticket."
See how smart I got after I realized my mistake? Sigh.
That lasted a couple of years, until I actually put it together that law enforcement pilots, when they were there at all, were relaying (sometimes) radar readings, but (mostly) timing measurements, to ground officers (you know, in cars), who would then stop the motorists.
I question how many of these manned flights occur these days, simply because of questionable ROI. But Lea pointed out during the discussion that this could be a highly effective use for a law enforcement UAV.
Be careful out there. And remember, even smart kids think dumb things sometimes.
(Thanks to the Limestone County Sheriff's Office for the photographs of actual law enforcement aircraft.)
Similar Posts: