"God has called me here and he's done so for a reason. So I know he's going to do incredible things." – Sarah Harmening
The Mt. Zion Baptist Church bus crash in Atlanta yesterday couldn't have hit much closer to home. The church is right in our neighborhood; the people onboard, our friends and neighbors. It was a mission trip to Botswana for high school juniors and seniors.
Sarah Harmening, who died in the crash, was the 17-year-old daughter of an old friend of Lea's. Her mother shared the last page of her journal, showing what was on her mind and heart just minutes before she went to be with Jesus.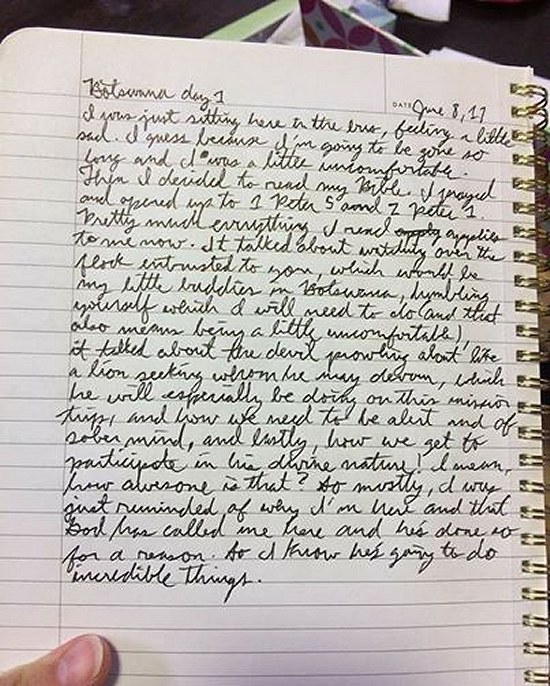 Her mother later commented on Facebook that she was certain God would get tremendous spiritual service from her daughter.
God bless all of these young people who set out to be the hands and feet of Christ. God be with all of those hurting in the Mt. Zion Baptist Church family.
Similar Posts: