This is part of an ongoing series reviewing hot wings in the Huntsville area. Visit #HsvHotWings for a comprehensive linked list.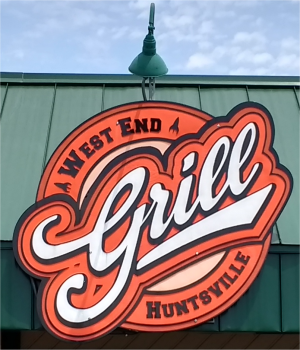 Mine and Lea's 20th anniversary was Wednesday night, and we went to West End Grill, just east of Research Park Boulevard on Madison Pike, because our first date was there. When I saw that wings were offered with various flavors, I went back with Saintseester for lunch the next day.
West End Grill is full service, and there are small (6) and large (12) wings on the menu, served with celery and dressing. The hottest listed flavor appeared to be Reentry, but our server Gina shared that a new one called Jamaican Fire was hotter. Yes, please. My 12 wings were $11.98. (The fries in the photo are not included in the price.)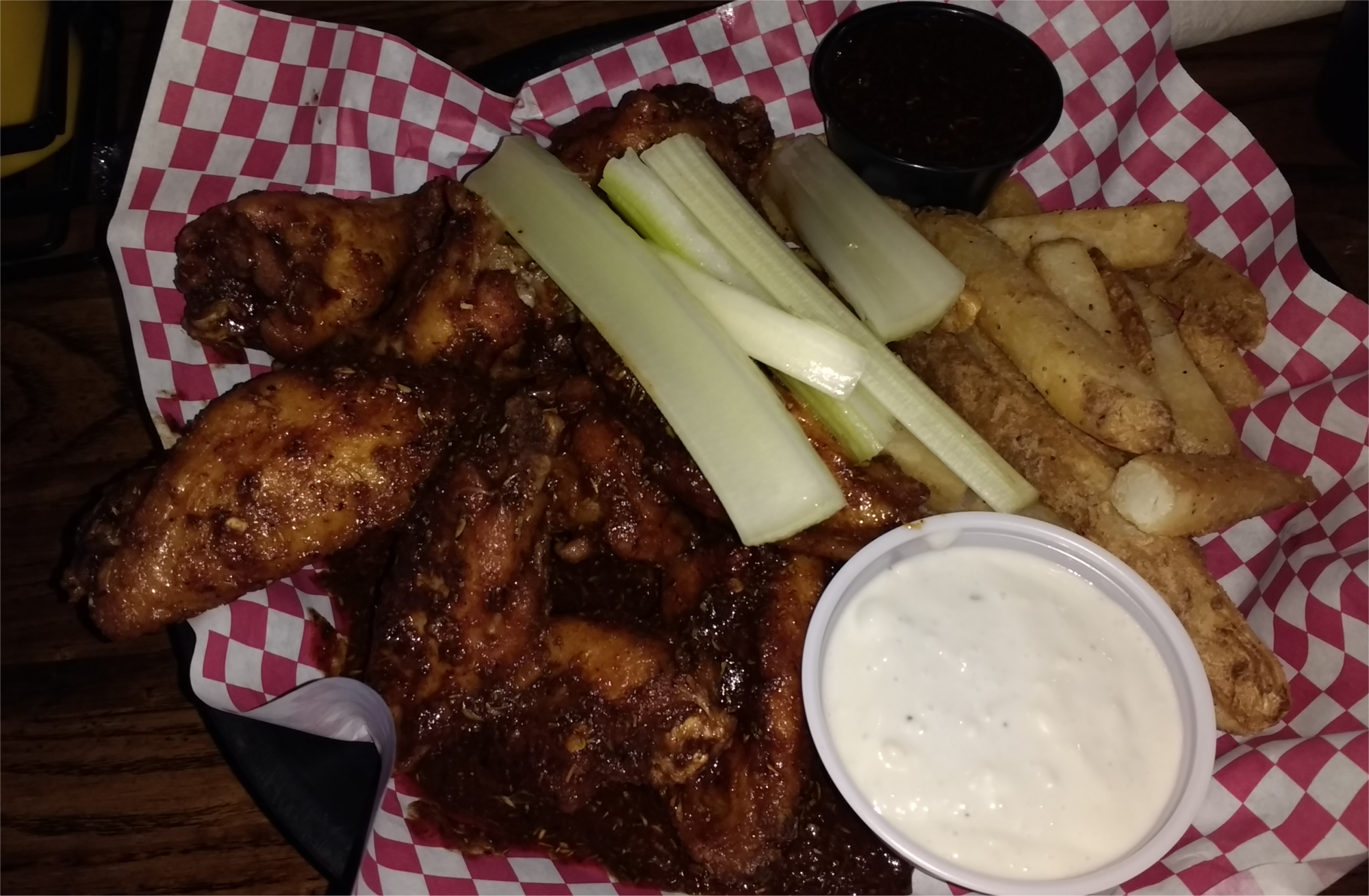 Quality: 8/10. These wings were well within size tolerance, cooked perfectly, and served warm. Value is reasonable right at the $1 threshold.
Flavor: 4/10. These are obviously prepared with care and there is a great deal of promise here, but these wings were spiced much too heavily. It would be a pleasant and authentic Caribbean flavor at about half-strength, or maybe even a little less. I believe it was allspice that was so overwhelming. I smelled/tasted it for hours afterward. I would love to try these wings again with a more judicious application of the seasoning.
Heat: 5/10. I thought there might be some Scotch bonnets lurking given the flavor description, but I don't think there were any C. chinense cultivars present. I think we have here a good bit of cayenne, with a quick climb followed by a quick retreat.
West End is highly commute-convenient and I expect will make my agenda again soon, perhaps for a validation visit on these or for Solar Flare, another new and unlisted flavor which Gina said was comparable in heat.
Similar Posts: