This is part of an ongoing series reviewing hot wings in the Huntsville area. Visit #HsvHotWings for a comprehensive linked list.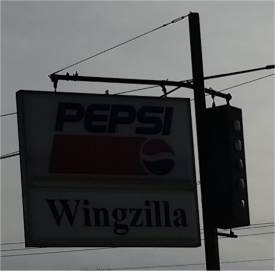 In my first unambiguous #hsvhotwings venture outside the Huntsville metropolitan area, Lea, the boys, and I went to Wingzilla tonight. Wingzilla is on the southeastern corner of Browns Ferry Rd. and U.S. 31 in Tanner. Wingzilla comes recommended by a reader, and given just how far west you can find "Huntsville city limits" these days, I thought it a defensible geographical stretch.
Wingzilla is full service, with friendly servers and a kindly Korean owner who may come say hello as well. There are a number of combos available. I went with eight wings, fries, and tea for $10.26. I asked our server if HELP! was the hottest flavor, and she said "no, she'll do a ghost too, and that's hotter." So that's what I went with. Celery is an extra buck and a half for six good-sized pieces.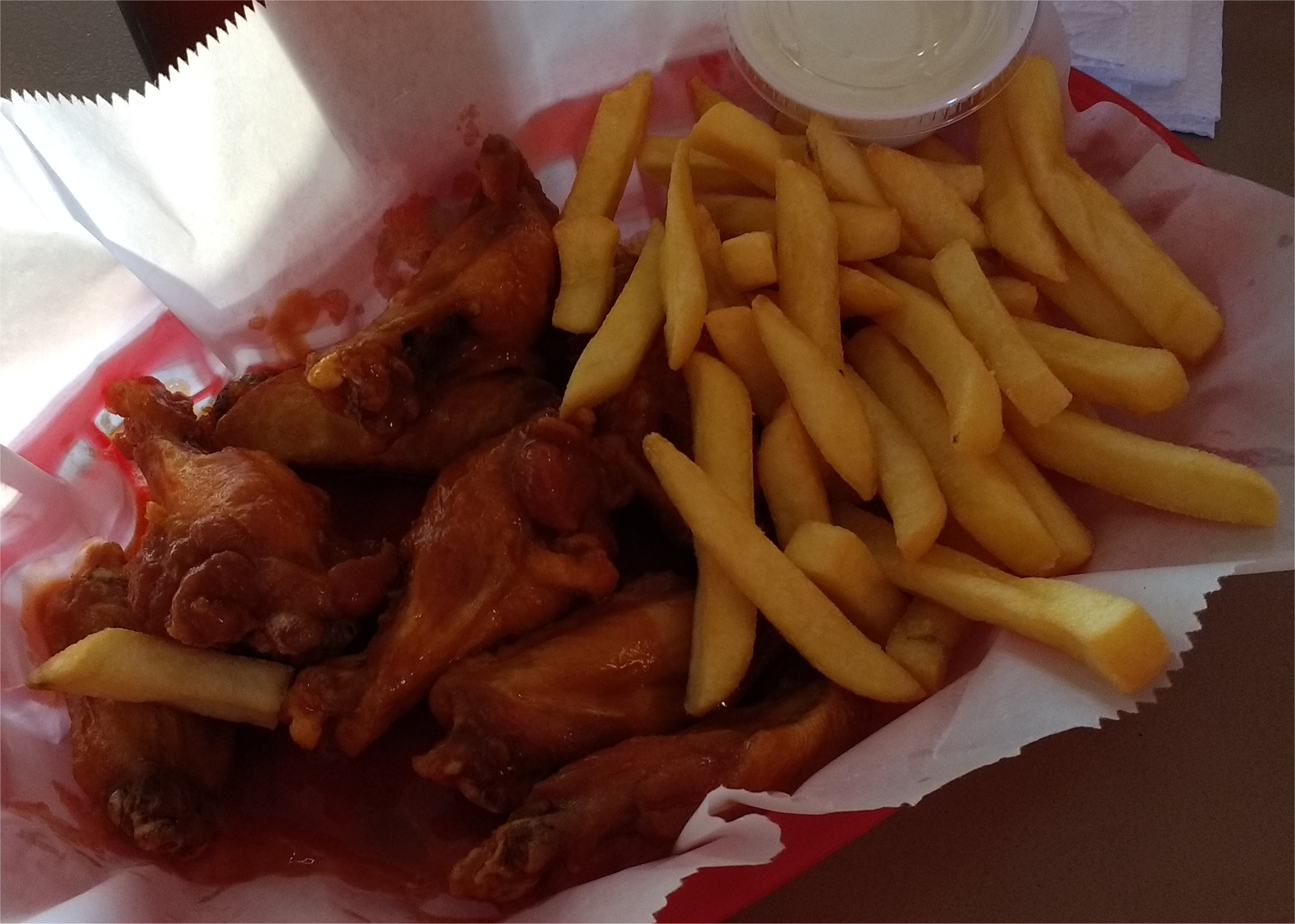 Quality: 7/10. My wings were cooked well, with crispy skin and juicy meat, and came out at an appealing temperature. All of the deficit in this rating is in the size, because while hardly the tiniest encountered in my travels to date, they were definitely small. I'm not dinging them more because a) they weren't terribly expensive; and b) there really was nothing to complain about otherwise.
Flavor: 7/10. There is good effort here to blend heat with something gustatorily pleasant in its own right. It's a smoky buffalo vibe, with a little sweetness to balance the heat (which incidentally comes with no extract bitterness, making these wings an excellent primer for such).
Heat: 10/10. Whoa.
I didn't swallow my first bite before the hiccups hit, and it was full-on napalm from the second bite. These things are absolutely relentless. Tears, sweat, and a bright red glow were part of the experience from the end of the second wing. I felt accomplished getting to halfway through, and by the time I finished number eight I was definitely ready to dig into the celery. My family, who has seen me do this many times, noted the novelty of my reaction a few times. A slight burn on my lips persisted for an hour and a half.
Wingzilla's ghost wings are the new hottest wings I've had on this adventure.