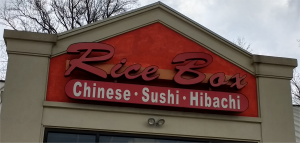 Rice Box is at the end of that little baby road across University Dr. just north of Target. You know where you come out of when you eat at Rosie's, so you have a traffic light with which to turn left? That road. Google Maps tells me it's Waddell Drive, but I bet my description meant more to you, didn't it?
This place has been a Guthrie's, and maybe a couple of other things. The idea of quick sushi has appealed to me since reading of it somewhere on the series of tubes within the past few weeks, so I decided to give Rice Box a try.
"Rice Box" sounds like a fast casual place to me, so I was surprised, but not disappointed, to find a full-service restaurant when I opened the door. I sat in Joyce's section, and received good and unobtrusive service throughout my lunch. A good cross-section of Asian entrees are available, but I had seen "two rolls for $7.99" advertised in the lobby, so I looked for that. Turns out it's a special that also comes with miso soup and ginger salad for that price.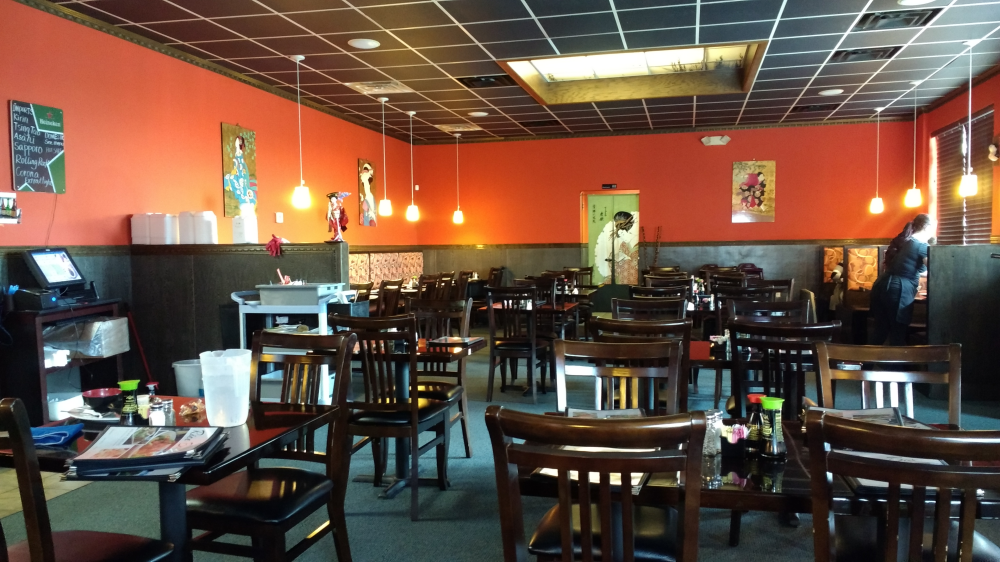 For the lunch special I expected a limited list, and while there are a few premium rolls excluded, there are nearly two dozen selections. I had a spicy tuna roll and a crunchy shrimp roll.
The soup and salad arrived together, and both were tasty. (That I know of, there's been no truly excellent miso soup in the Huntsville area since the demise of Mikawa, but this was well within tolerance.)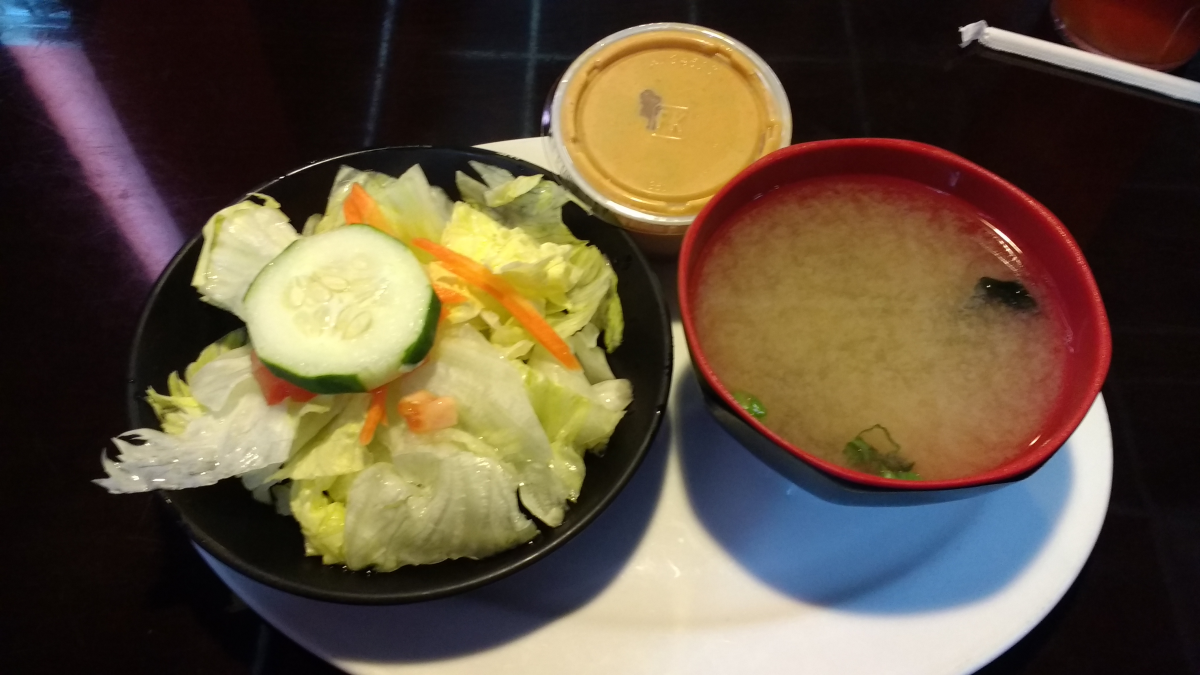 My two six-piece rolls arrived just a minute after my soup and salad dishes were removed. They were not the largest rolls I've ever seen, but they were decently-sized bites. Each was flavorful, and held together nicely in my chopsticks, from the plate to the soy/wasabi to my mouth.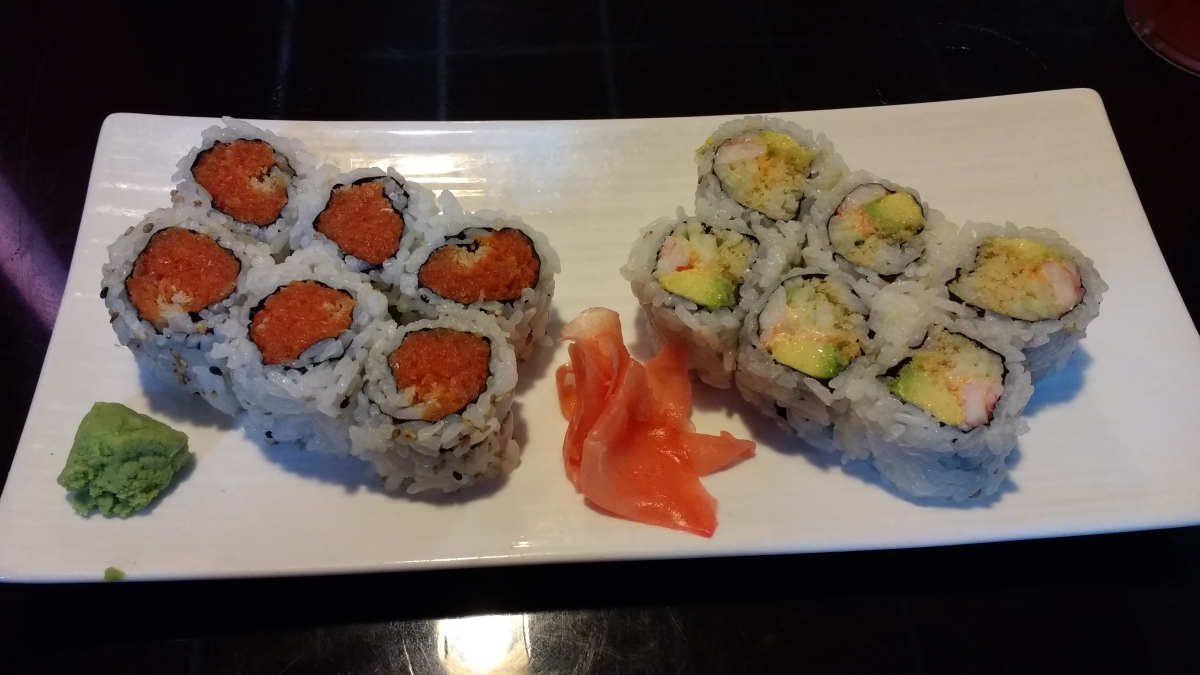 My soup, salad, two rolls, unsweetened tea, and 23% for Joyce came to $13.16. If I'd had water and tipped her 15%, it'd have been only $10.02. Really, that's just a buck or two more than a sackful of nastiness passed through a drive-through window—for full-service Japanese food. I would call the Rice Box sushi lunch special quite a value.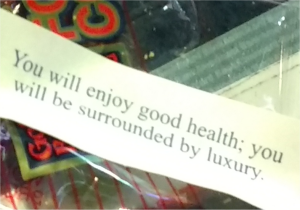 Perhaps I'll sample some other offerings soon. For now, I'm happy to have this quick sushi play in my pocket. I will return to Rice Box.
7/10
Similar Posts: