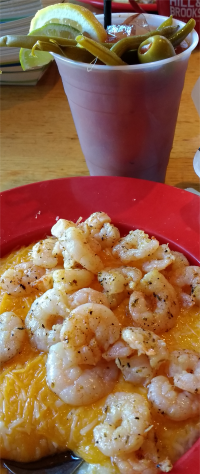 I love the Alabama Gulf Coast partially because I don't have to leave home to get there. Where we stay is at the very bottom of my state—as far south as you can go in my state—but it's still Alabama. We know our way around Gulf Shores well enough now for it to feel like home.
What I love most about it is that it's so easy to find a peaceful beach experience. Food festivals, and live music, and beer, and all of those sorts of shenanigans are fantastic, but my sustained affection for them has waned considerably in the past several years. (Spirit still willing, blah blah blah.) Solution: stay in the Fort Morgan area. If/when you want the revelry, it isn't far. But your default is a quiet drink, the surf, and good friends and family. (Well, quiet except for frequent copious laughter.)
Lea and I have rented condos in one of two complexes down Fort Morgan Road for decades. Now one of her sisters and her husband have purchased a house down there! And we got to borrow it for the weekend and the first part of this week. (Thanks guys! It was a blast!)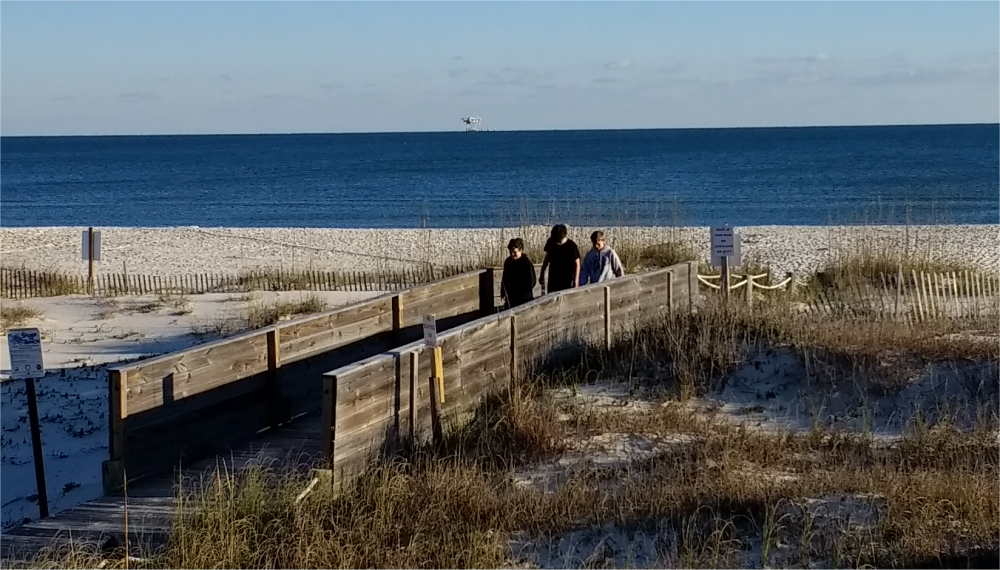 Our weather wasn't great. It was pretty bad, actually. It rained most of the first two days, and then got colder as it cleared. But we got to hang on the beach a bit on the last afternoon. And really, it's hard to complain. It may have been 12 years since we've had anything but great weather at the beach. (And hey, it was a lot nastier here while we were down there!)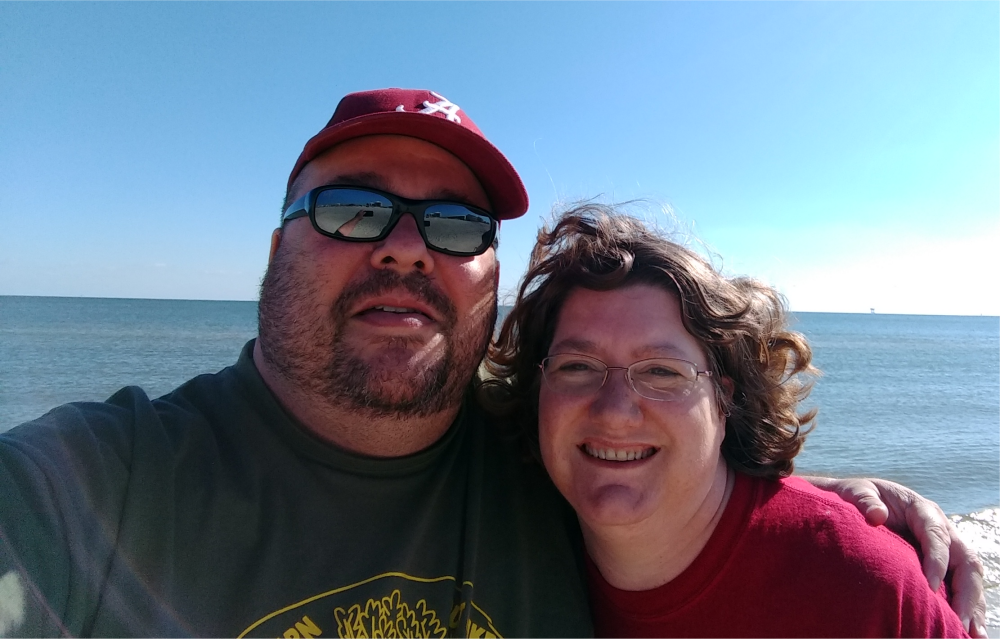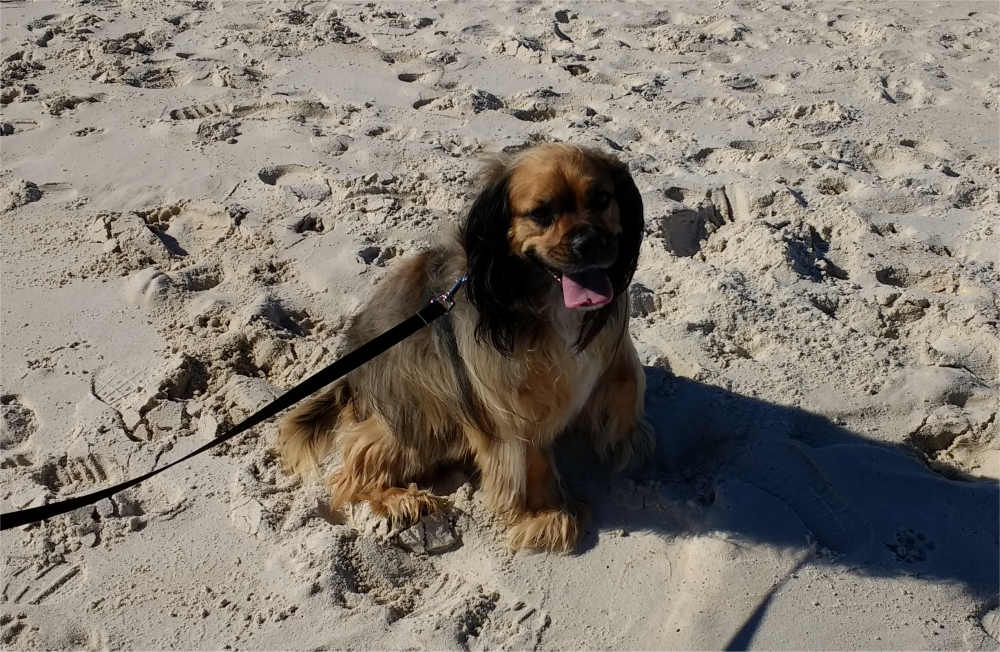 The food was, as usual, fantastic. Our single best meal was at Doc's. I also started trying the gumbo everywhere I went, after my pastor mentioned that was a favorite detail of his. The best gumbo I had was at The Original Oyster House.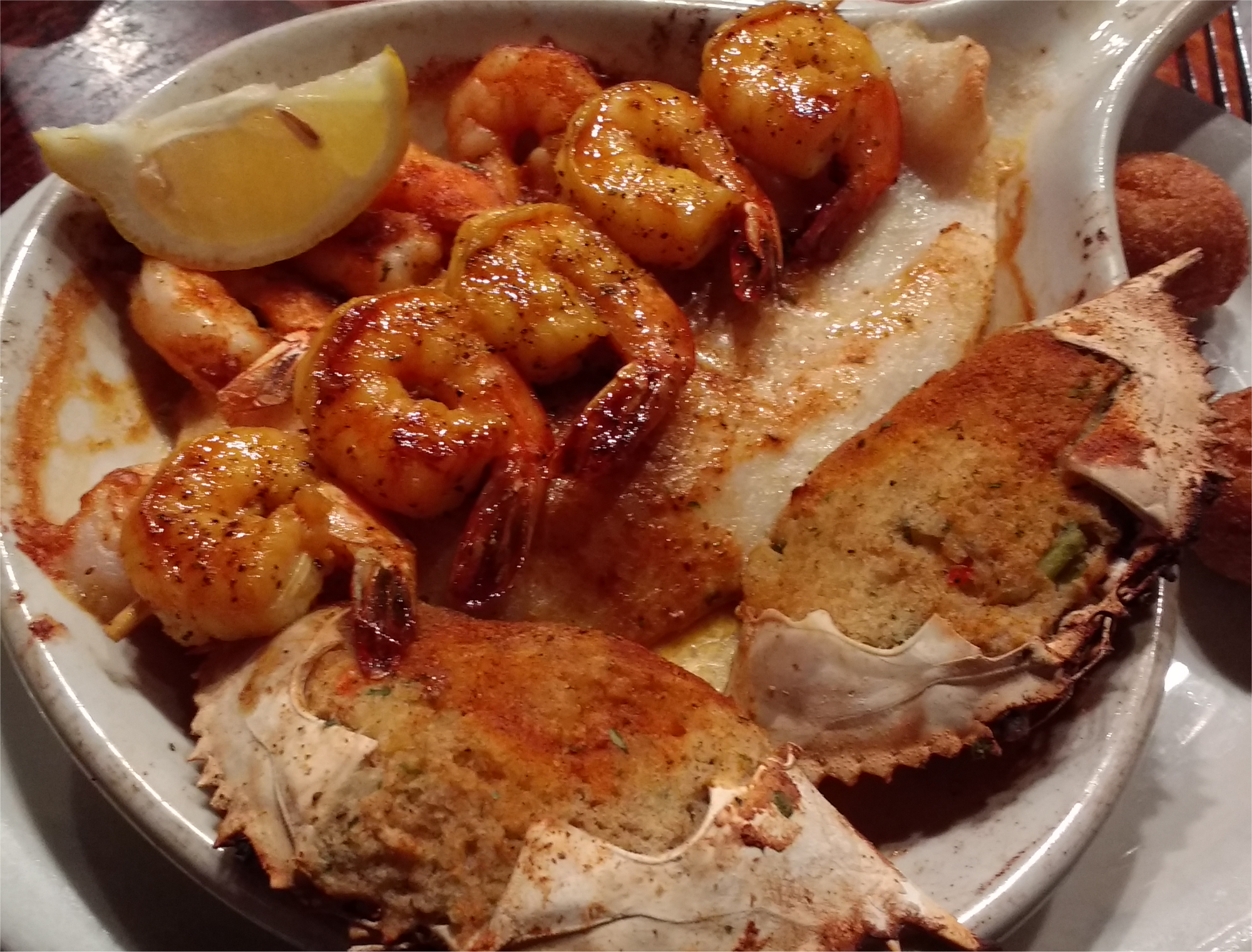 Finally, Lea's new van is a fine interstate vehicle, but the fuel mileage was disappointing. With the four of us and our stuff loaded, the compressor running, and the cruise set at 77, the '14 Sienna returned 20 mpg. With most of 200K miles on it, that number was 22 in Lea's '04 Odyssey, and it was 24 when it was newer. I also prefer the handling of the Odyssey. The Sienna's suspension is definitely tuned for ride comfort, which made it more than a little floaty in situations where the Odyssey was more tossable. Unambiguous positive for the Sienna: it's much quieter.
Until next time, Gulf Shores. It's never very long.
Similar Posts: