I've been kidding myself all day thinking I wouldn't, but I finally just said "how could I not blog about Sherry Frost today?"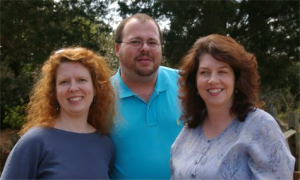 Sherry Frost is Mrs. Chili, who longtime readers may recall visited Saintseester and me for a weekend, just about nine years ago as I type. We were fast online friends, and Sherry, 'seester, and I decided we'd split Sherry's airfare so we could hang out in person. It was a great weekend, and I hated to see it end.
Sherry Frost is also now a New Hampshire state representative, having claimed the uncontested seat in December. She's been in the news several times since, most recently for tweeting she felt "homicidal" after men told her to "calm down." Her Twitter feed is here.
(This is consistent not with the person(a?) for whom I built such affection, but with the person she eventually revealed herself to me to be.) Her behavior at the end of our relationship was viciously hateful, and I compounded my own pain by trying to save it for too long.
As heinously as Sherry behaved, I was never interested in thrashing through the fallout of our severed friendship on BoWilliams.com. I'm still not. I'm fascinated, however, that she's backed into a position of some prominence—a place from which she could, ostensibly, advance her stated objectives, were she able to maintain some decorum—and she's instead reverted to form.
"I always wondered what would happen if her blog persona escaped into our dimension." – Saintseester
I would hate to think Sherry will be lionized for this shrieking hysteria, but these days you just can't tell. Hey, she has a 2017 BoWilliams.com post about her now, so did I just aggravate the problem?
Similar Posts: