James and Stephanie of Grub and Love and I hung out last night! We opened at Pints and Pixels, and then finished at Local Taco, where future Huntsville chef and restaurateur Dave Story (second from left) was working in the kitchen developing some menu items.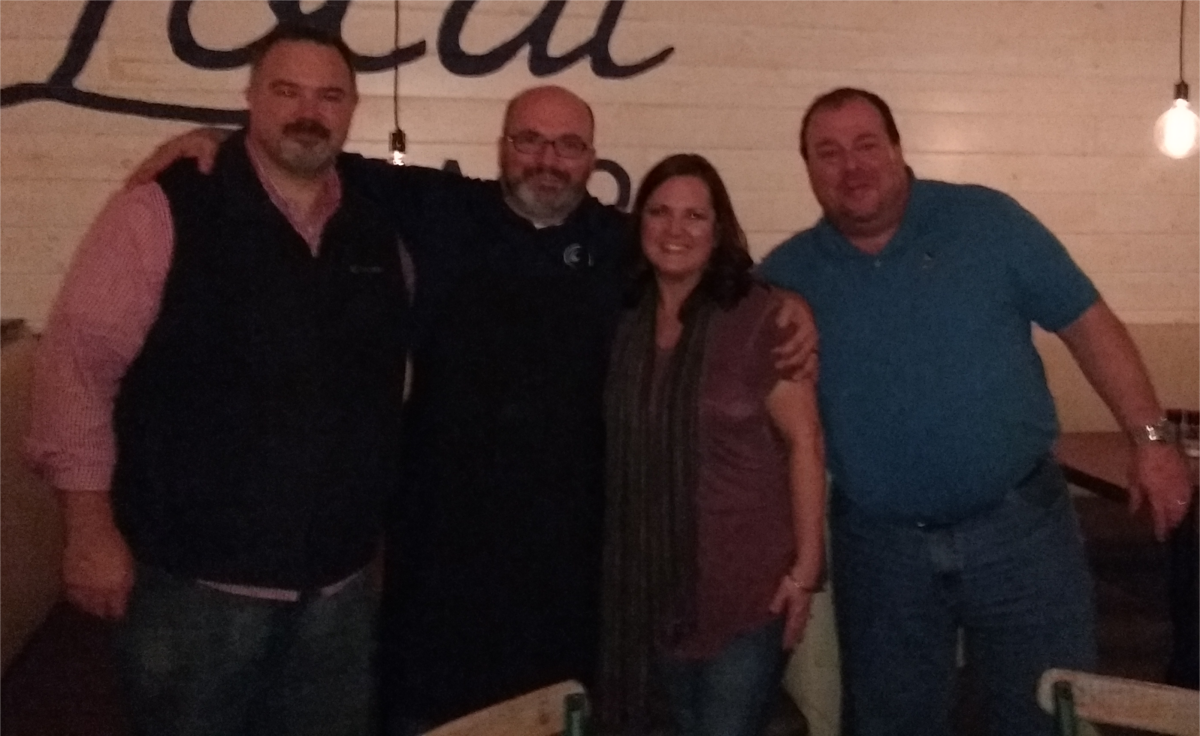 Dave's got a chicken place and a pizza place in him, he thinks. We had a fried pimiento cheese appetizer, served with bacon jalapeno jam. And we tried a hybrid Nashville-style hot chicken that injected a good bit of sweetness into the profile.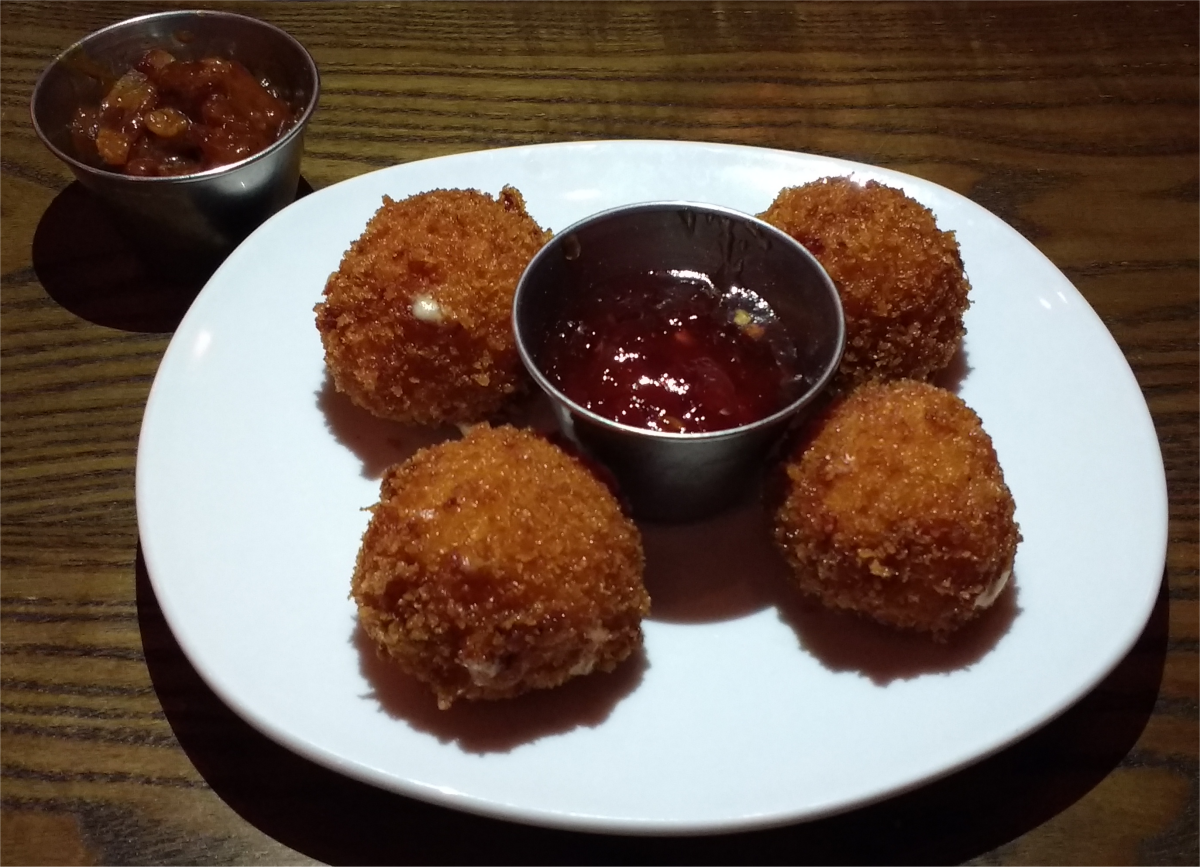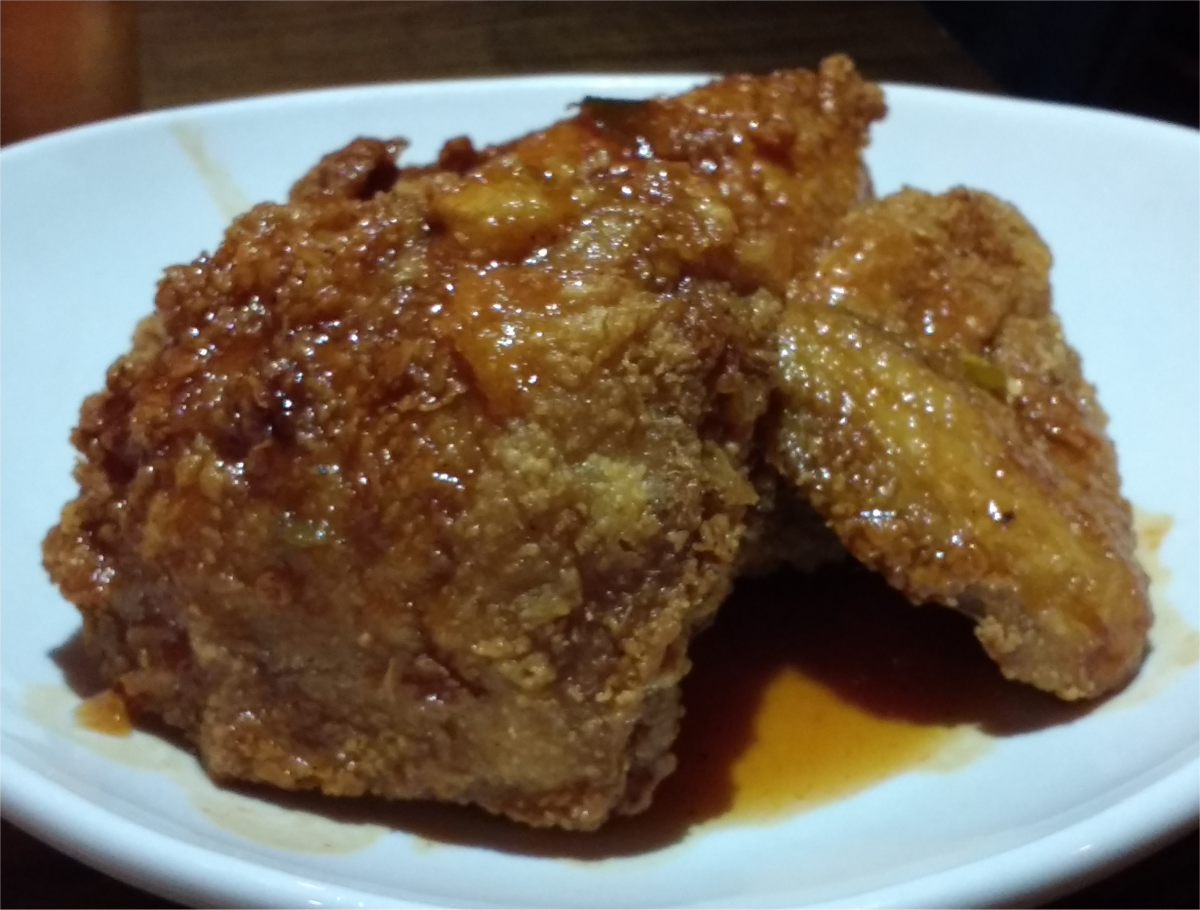 The chicken was good, but the fried pimiento cheese with the bacon jalapeno jam was one of the tastiest things I've eaten in a month of Sundays. Wow. I enjoyed being on such deep assignment here, and Dave, I wish you all the best. Huntsville is becoming quite a foodie's town.
Oh, and James and Stephanie, y'all are delightful, and I'm glad we've finally met! I'm sure we'll have fun together again soon!
Similar Posts: