This is part of an ongoing series reviewing hot wings in the Huntsville area. Visit #HsvHotWings for a comprehensive linked list.

My friend Rachel and I visited Tim's Cajun Kitchen recently for lunch. I've had a lot of great meals at Tim's—they have delectable crawfish étouffée—but I'd never tried Tim's Famous Hot Wings, which was my aim on this trip.
Tim's Famous Hot Wings come ten for $9.76, and there is no heat level selection. (The fries in the photograph are not included in that price.) Our server offered dressing, but when I asked she said no celery would accompany, so I passed on the bleu cheese.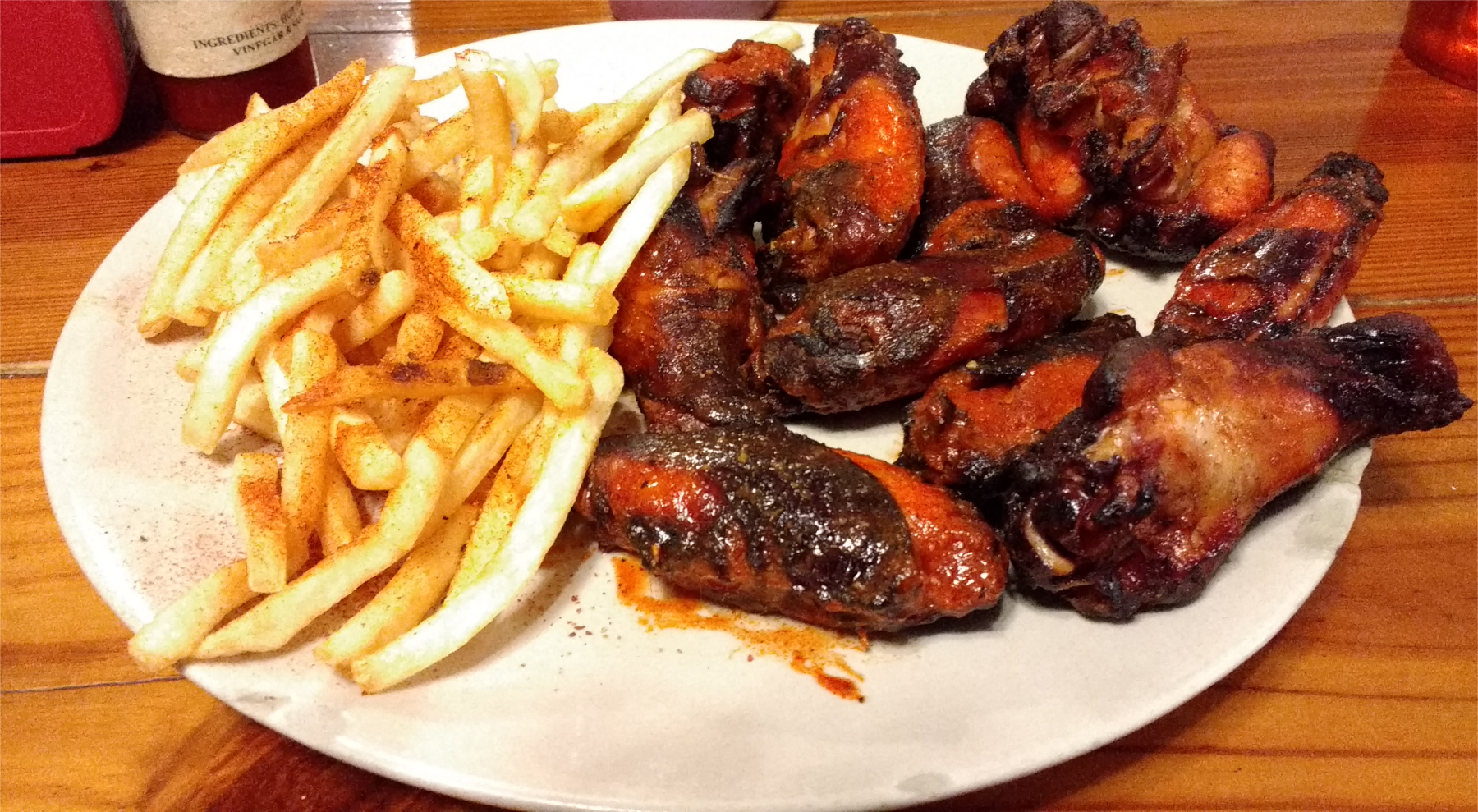 Quality: 2/10. My wings were reasonably sized, and snuck under that magical $1 barrier. Unfortunately, they had also suffered the substantial ravages of excessive temperature. They were burned, and easily the driest wings I've yet been served on this #HsvHotWings adventure.
Flavor: 1/10. These wings taste like smoke. There is an undercurrent of smoke. A little whisper of smoke finishes them out. There is a slight aftertaste of sweet…smoke. Really, the smokiness was absolutely overwhelming. The occasional hint of sauce I tasted seemed like it had a sweetish buffalo vibe. While well-smoked wings are delightful, these tasted about 85% of the way to a house fire. I didn't finish them.
Heat: 2/10. Almost nothing here. A bit of black pepper is evident. There's an infrequent buffalo/Louisiana red pepper wisp that vanishes so quickly, you're left to wonder if it was a gustatory mirage.
As many fine things as I've eaten at Tim's, these wings were disappointingly jarring indeed. I'm hoping this was an anomaly. I'll put Tim's down for a validation visit.