This is part of an ongoing series reviewing hot wings in the Huntsville area. Visit #HsvHotWings for a comprehensive linked list.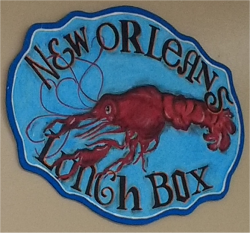 New Orleans Lunchbox is a well-regarded Cajun restaurant inside the gas station on the northwest corner of Jordan and Holmes. The menu is extensive; the model, fast casual (and quick). I've had a few good meals there, but never had the wings until today.
New Orleans Lunchbox "award-winning wings," as described on the menu, come eight for $8.67, or you can get six wings with two sides for $7.58. There are several sauces available, which come in cups. You can pour it over the wings to approximate a "tossed," or you can dip. There are several tamer sauce flavors available, but I went straight for Fire in the Hole (the hottest). It was clingy enough for me to pour it on the wings directly, so that's what I did.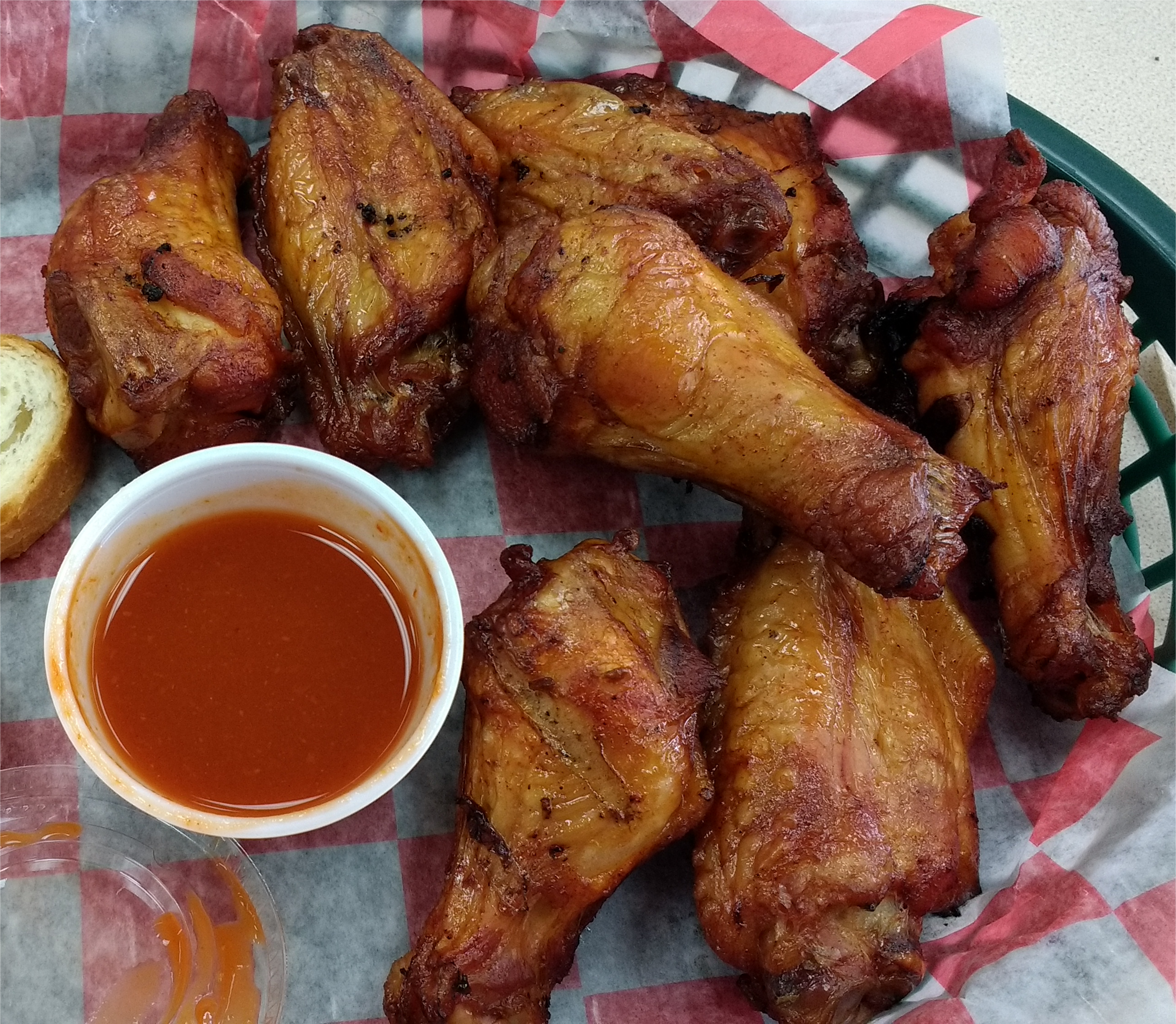 Quality: 8/10. My three drums and five flats were served warm, appealingly meaty (only one runt), and essentially devoid of noticeable fat. They were smoked effectively: cooked through, but keeping just enough juiciness to be gustatorily pleasant. At just over $1 apiece, they are a fine value.
Flavor: 7/10. Solo, these wings have a smoky front end with a bit of salt and black pepper. The Fire in the Hole sauce complements them effectively, making an effective presentation (even though some assembly is required). No trouble with salt overload here either. Tasty wings, and easy to get the meat off the bones because of (again) the effective smoking. I made a happy plate.
Heat: 7/10. As you might expect, the scaffolding is of vinegar and salt; i.e., firmly one of Louisiana hot sauce. However, there is a considerably stronger pepper here than lurks in a typical Louisiana. Given the climb and depth of the burn, I suspect the addition of habanero or maybe even a little ghost. (I asked the nice lady at the counter, but she wouldn't tell me.) I had a moderate afterburn of about ten minutes.
New Orleans Lunchbox was a solid destination indeed for a hot wings experience. Recommended.