This is part of an ongoing series reviewing hot wings in the Huntsville area. Visit #HsvHotWings for a comprehensive linked list.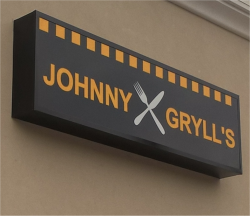 The wings reviewed here are no longer available. Watch for a revised post, reviewing the new hottest variety at Johnny Gryll's, soon.
Johnny Gryll's came enthusiastically recommended to me by a colleague. It is a fast-casual American eatery—wings, burgers, onion rings, and so forth—in a shopping center just north of Sparkman High School on Jeff Rd. in Harvest.
Wings are listed in quantities of 3 to 100 on the menu, with lower per-piece prices at higher quantities. Several flavors and heat levels are available, including a few dry rubs. The hottest on the menu are called Creapin' Reaper. My five drums and five flats were $9.16, and arrived with two pieces of celery and a cup of bleu cheese. (The celery appears to be free on request, but you do need to ask for it.)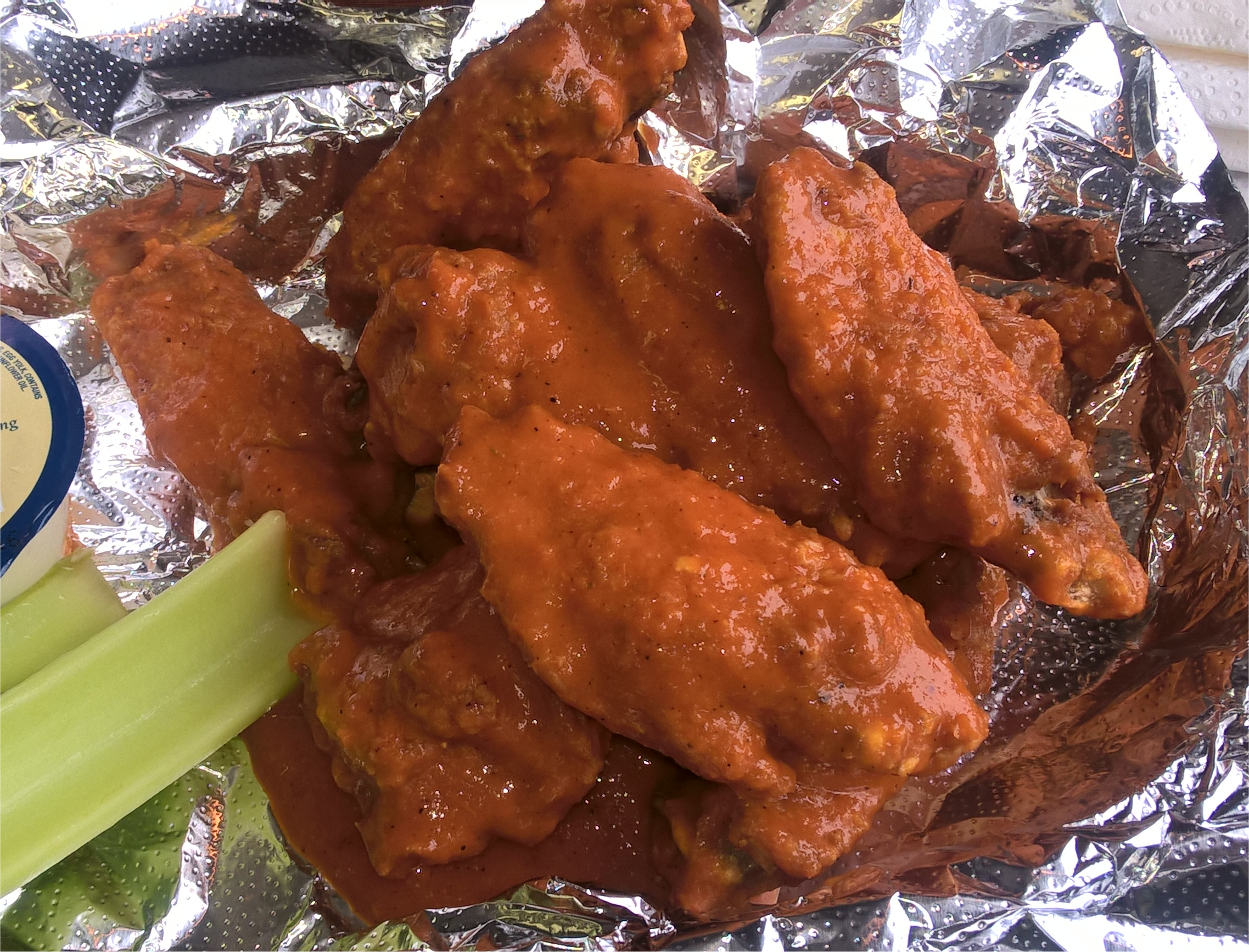 Quality: 8/10. These wings were fried when I ordered them, and well. They arrived warm enough that I needed to separate them a bit to cool. They were sized on the large side of general expectations—eminently reasonably for the price—and they were devoid of excessive fat.
Flavor: 10/10. Wow! These things are delectable. They smelled really good when they arrived, building pleasant anticipation, and then they delivered. The primary scaffolding is a mustard-based barbecue sauce—rather South Carolina—with a little sweet-smoky harmony. There is a whisper of garlic in the finish. It's a fabulous cocktail of flavors. I was sad when I finished them.
Heat: 8/10. There is a slight Louisiana/vinegar hot note on the front end, but the significant heat here comes from habaneros and reapers. This sauce is a textbook example of the slow, relentless heat of Capsicum chinense cultivars. You go up slowly, and you come down slowly. At the top I had a good sweat, a few tears, and an endorphin dump. It was an entertaining ride, and I'll definitely go again—particularly when the heat is part of such a delicious sauce.
There are some excellent wings lurking at Johnny Gryll's, just up Jeff Rd. a piece. I will be back for these. And the quantity pricing is driving entertaining visions of football parties this fall.
Similar Posts: