Gumby and Pokey have been on every desk I've had since I first starting getting paid as a writer, in early 1994.
I suppose I hope they convey that I don't take myself too seriously. I guess they occasionally fall into my view when I need a little levity. I've offered them up for little children to play on Take Your Child to Work Day. But mostly, they just sit there.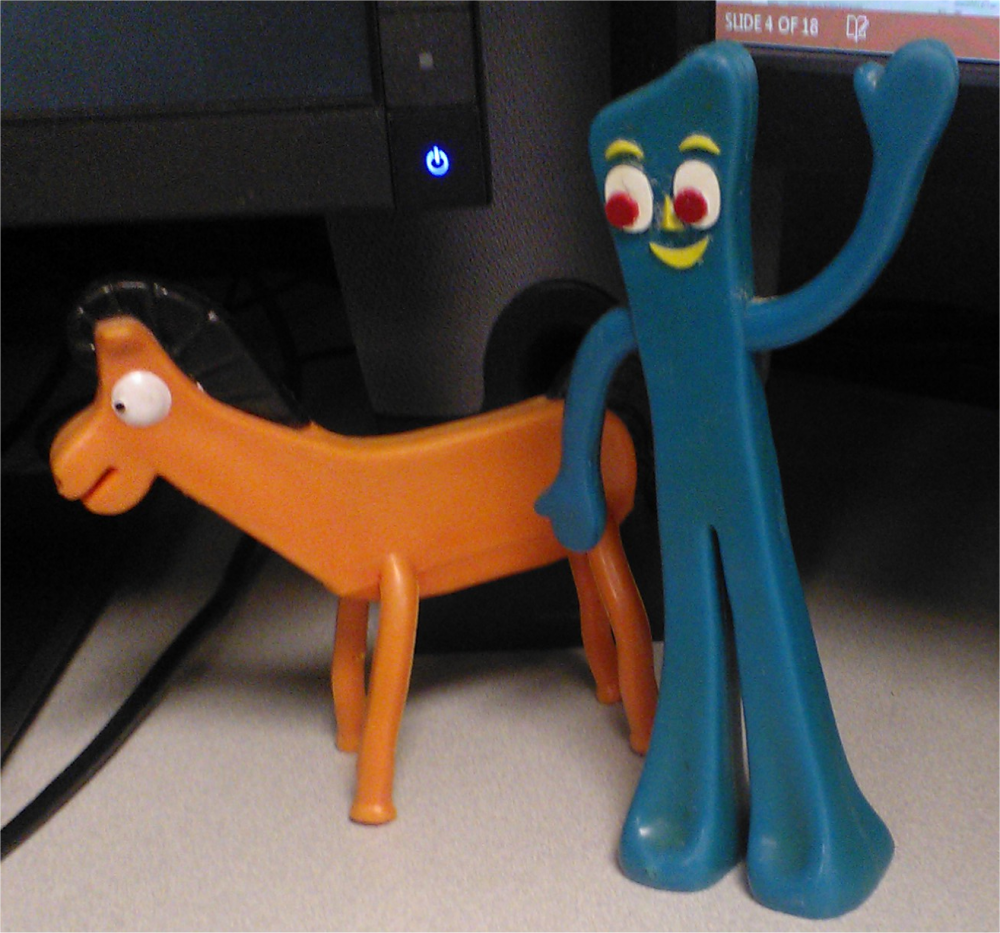 Well, they have except for the last few months I was at Intergraph.
Over the course of perhaps my last six months, I would occasionally arrive at work in the morning to find Gumby and Pokey…posed. They bent lots of different ways, and my anonymous jokester found them all.
The first time, the pose was fairly tame. They progressed (regressed?) rapidly into every single sexual position I ever imagined, and a few I hadn't. (After all, I'm not in the habit of considering a quadruped in such musings.) Some mornings, they were so good I had to stop and have a good laugh before I even logged in. Alas, these were the days before everyone had a camera with them all the time.
I never did find out who did it. But, sir/ma'am, if you're reading, I certainly did enjoy your work. Thanks for thinking of me.
Similar Posts: