This is part of an ongoing series reviewing hot wings in the Huntsville area. Visit #HsvHotWings for a comprehensive linked list.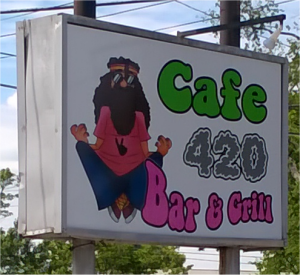 My friend Gail has been after me for a few weeks to try the wings at Café 420, one of her favorite haunts, at Oakwood and Pulaski. We went today for lunch. Café 420 is a bar, so you must be 21 to enter, and smoking is permitted throughout the facility.
Gail and I sat at the bar and chatted with server/bartender Wendy about their wing and sauce offerings. They have mild, hot, and XXX hot heat levels, with Extreme Reserve at the top. (Café 420 also sells bottles of these sauces.) I ordered six Extreme Reserve wings, which were $4.63 before tip. They came with celery and dressing, and adding fries and a soft drink took it to only $8. Our service was prompt and conversational; bar chit-chat.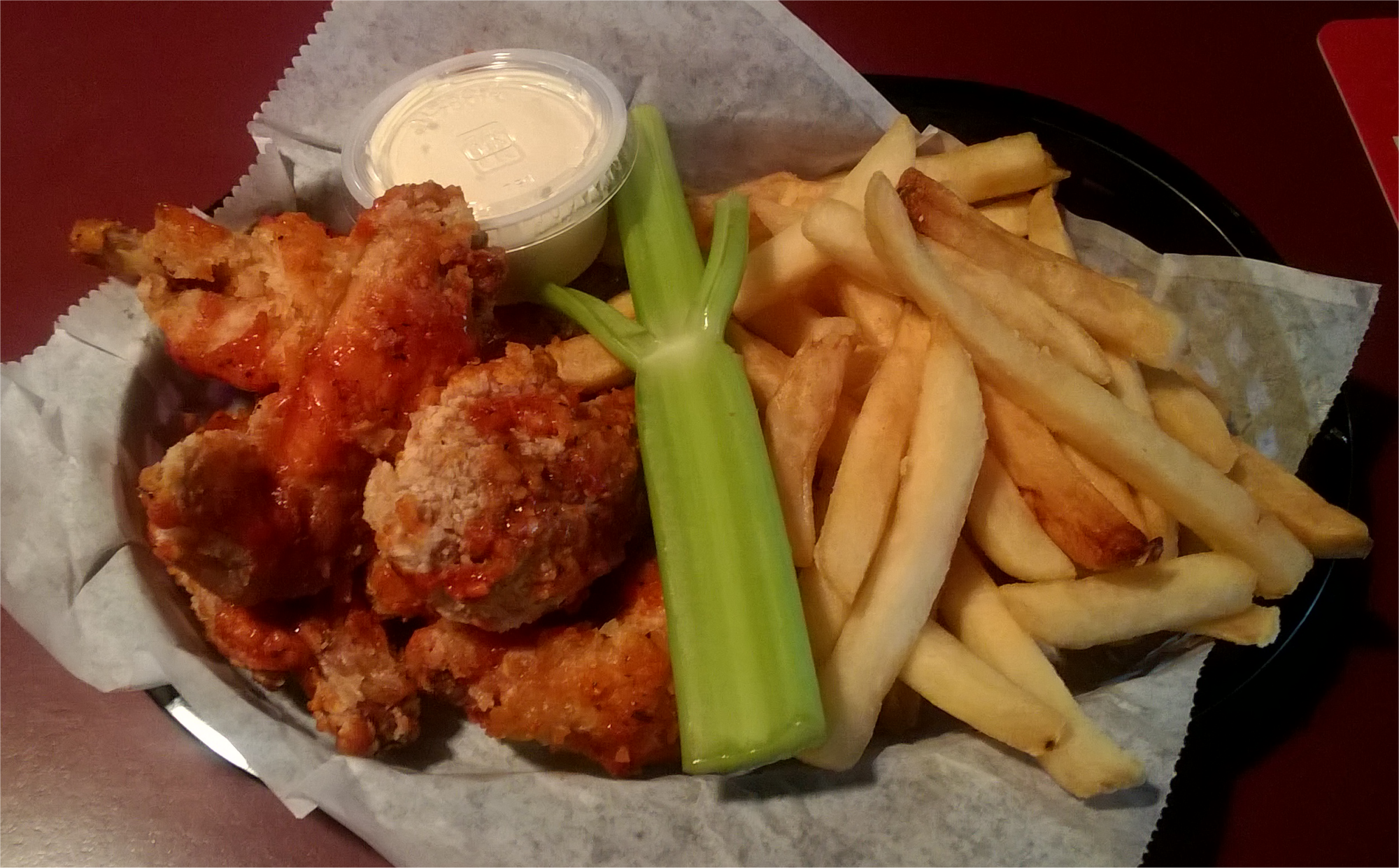 Quality: 7/10. I had four flats and three drums in my basket (and please note that makes seven, not six). That took these down to just over 66¢ per wing, which is a great value. The Café 420 wings are heavily breaded, then tossed in sauce, which makes them hang onto a little more oil than they might otherwise.
Flavor: 6/10. The standard fried chicken vibe from the batter was a little disarming on the front end, but ultimately pleasant. There is a bit of sweet-salty in the sauce, and chili peppers are prominent. There is just a little bit of bitterness, presumably from extract.
Heat: 8/10. No foreplay here. Let's dance, baby. I had the hiccups before I was finished with the first wing. They smack you around a bit from the very start, and then drag you on in and work you over. I left with a good sweat, a couple of tears, a nice endorphin dump, and clear sinuses.
Café 420's Extreme Reserve wings are the new unambiguous hottest I've had on my #HsvHotWings adventure.
Similar Posts: