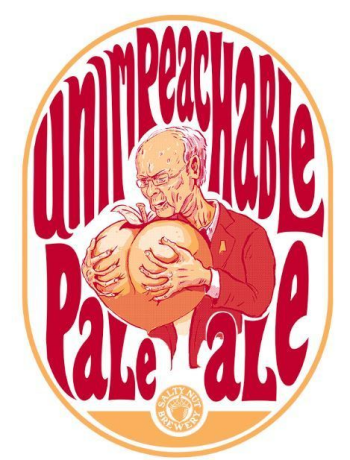 Well, everyone's favorite lecherous pepaw has hung around long enough to get hisself his very own beer, complete with a delightfully suggestive logo! Salty Nut Brewery will offer Unimpeachable Pale Ale for a limited time, with swag available now.
(You'll perhaps recall dear Dr. Bentley's fondness for touching soft, round things from his phone sex recording.)
Keep putting the guber in gubernatorial, Guvnah!
Similar Posts: