This is part of an ongoing series reviewing hot wings in the Huntsville area. Visit #HsvHotWings for a comprehensive linked list.

On to Providence today, to the Brickhouse Sports Cafe. I remembered enjoying wings here, though it had been long enough that I couldn't remember anything about the heat level.
Brickhouse only lists mild, medium, hot, and BBQ on the menu, so I began tempering my expectations. When I asked if hot was the hottest, my server Krissy said "no, we have TNT and C-4 too. C-4 is the hottest." Mmmm. C-4. Sounds promising, yes? I had the snack lunch special, which includes six wings, fries, three pieces of celery, and dressing. It was $8.72 before tip. Krissy did a fine job, and the manager checked on me once as well.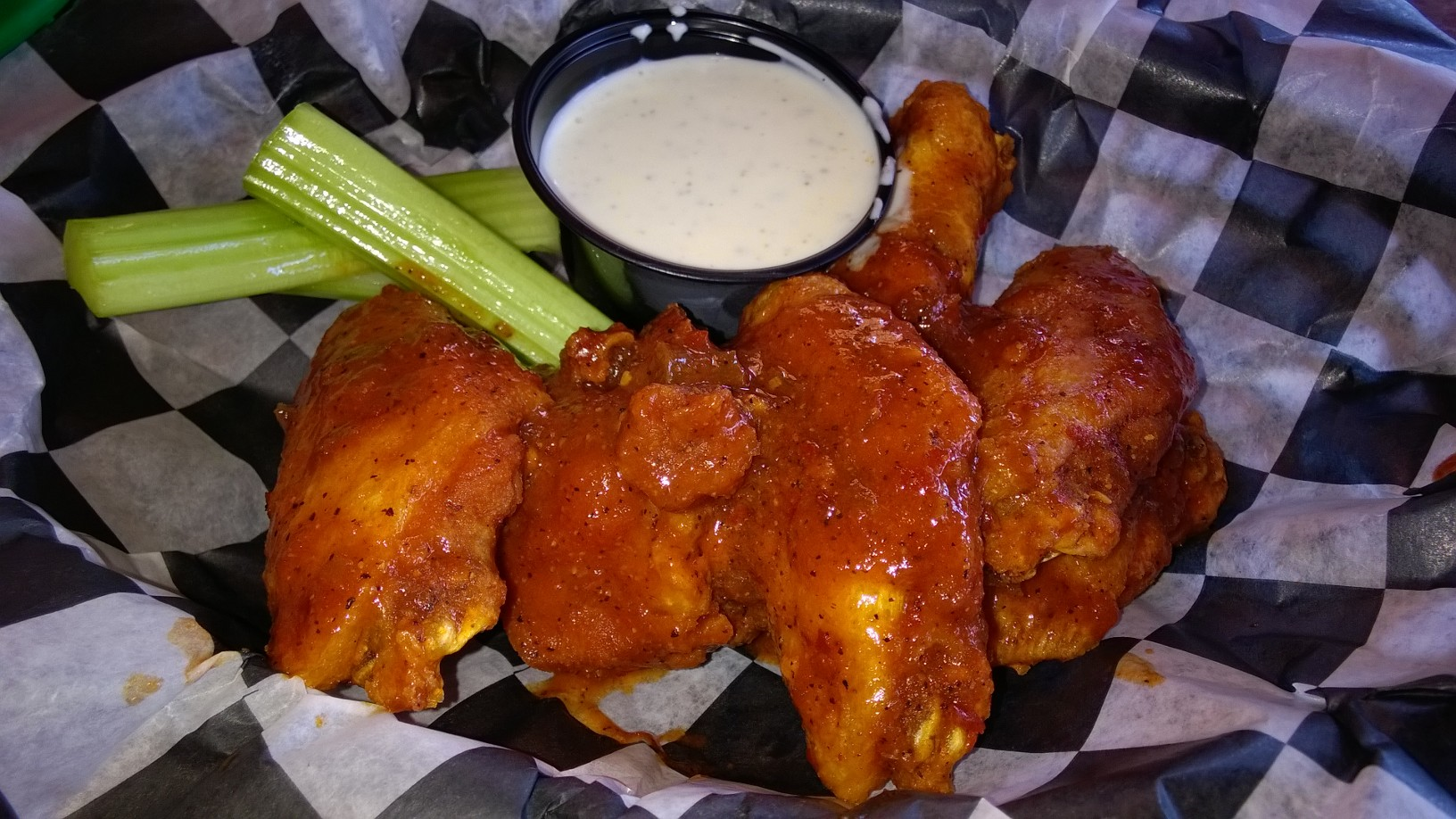 Quality: 7/10. I got two drums and four flats in my basket, and separated them a bit to cool before I could eat them. They were a bit small, but cooked perfectly, and not at all fatty. Sauced evenly.
Flavor: 8/10. A bit of a surprise in that this is not a buffalo sauce, but a tangy pepper sauce with whispers of smoke and an occasional slight sweetness. The wings were delicious.
Heat: 3/10. Oh, these broke my heart, dudes and dolls. So much promise and build-up, and instead of taking me on a wild and hot ride, they blew up on the launch pad. There is very little climb past the first wing. There is a little tingle on the lips, but it's more an aside than a full sensation. I did not need a drink to finish them.
I will remember how tasty these are when I again find myself at Brickhouse, but alas, the heat slump continues into a third week.
Similar Posts: