This is part of an ongoing series reviewing hot wings in the Huntsville area. Visit #HsvHotWings for a comprehensive linked list.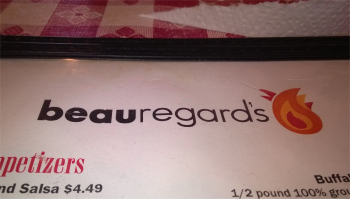 Tommy, Trent, and I took in Beauregard's for lunch. There are several locations. We ate at the one on University next to GigaParts, which I think is the newest one.
Of Beauregard's several flavors, the hottest is habanero. I had the regular lunch basket, which includes eight wings, fries, one piece of celery, and dressing. It was $10.13 before tip. Our server Michelle did a good job.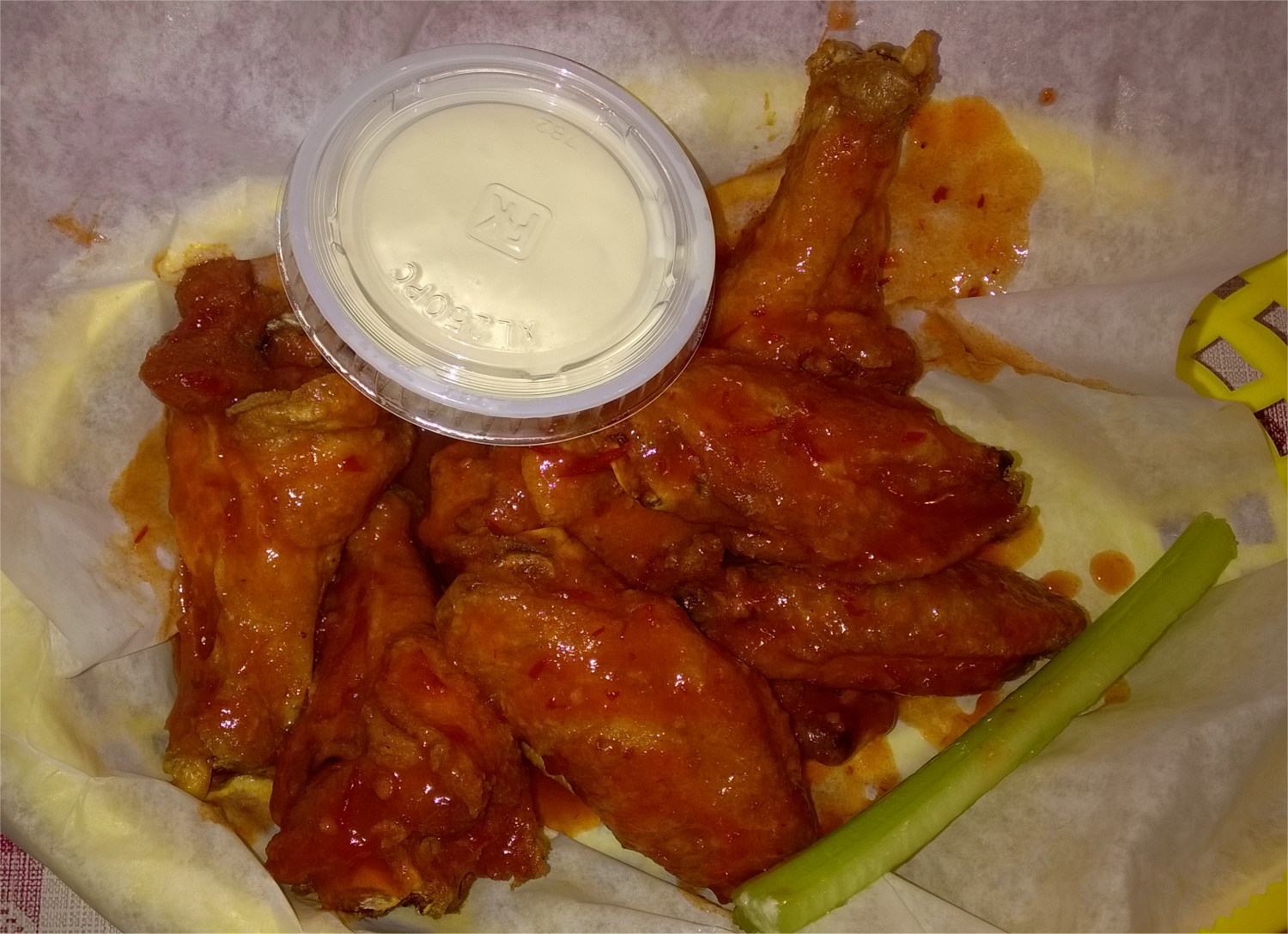 Quality: 3/10. While my four drums and four flats were cooked properly and served warm, they were quite small—genuine contenders for the smallest wings I've ever been served, actually. The value proposition is significantly damaged here.
Flavor: 7/10. What meat was there tasted good. The tangy buffalo sauce carries a pleasant vibe of hot peppers, with a whisper of garlic.
Heat: 4/10. Beauregard's habanero wings—the hottest on their menu—were what I'd expect mid-level heat to be in a restaurant's offerings. There is a little burn, but it doesn't accumulate at all, and really, I never needed a drink while I was eating them.
Whether just in my memory or in reality I couldn't say, but when I ate at Beauregard's 20 years ago with my Intergraph colleagues, I enjoyed it more. I was a bit saddened today.
Similar Posts: