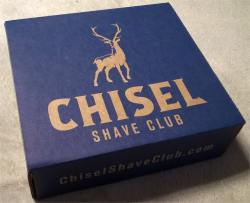 (Note: As of June 2016, the Chisel Shave Club appears to have folded.)
I heard from the Chisel Shave Club folks about a month ago. Lauren, a member of their press team, had seen my Harry's reviews and asked if I'd be interested in trying traditional wet shaving with their products. I replied and let Lauren know that I'd be glad to look at the Chisel Shave Club experience, but that if I wrote a review I would be honest in my assessment of the products, and that I would disclose that I had received them free of charge. She agreed, and there is that disclosure.
The box makes a masculine and elegant first impression. There are wonderful and earthy smells in here, from shave soap, face wash, and such. The brush and the razor immediately feel like items you'll have for a good while, without even a whiff of cheapness on them.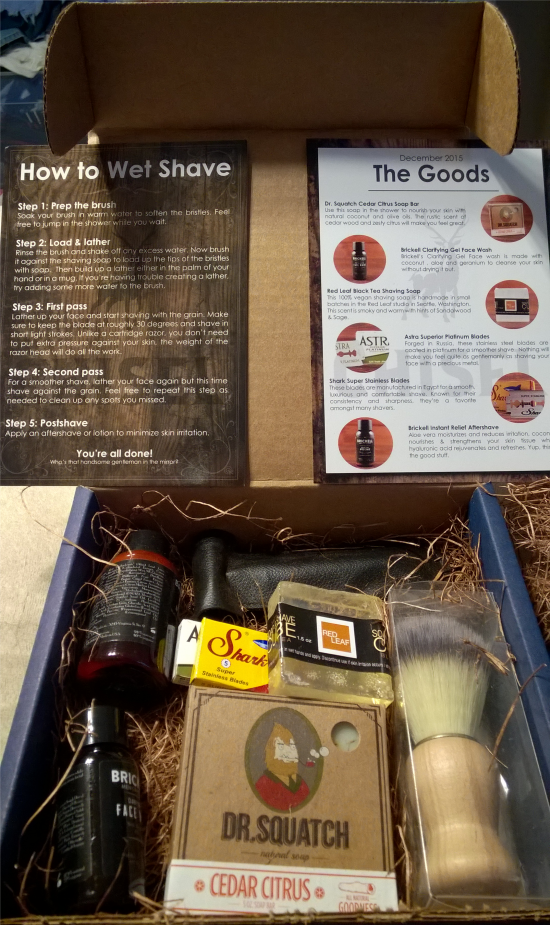 My initial impression was that this is definitely nice stuff, but am I supposed to bother with all of this every day? How much time do the Chisel Shave Club people think I have—indeed, think men in general have, in the morning? Read on.
I've been shaving since 1987, and I'm certain I've never used a classic safety razor. This is a hefty chunk of stainless steel. The handle screws into the two parts on top, securing the blade in place. After I loaded it, I eyed it warily for a moment. What if I slice my face to ribbons?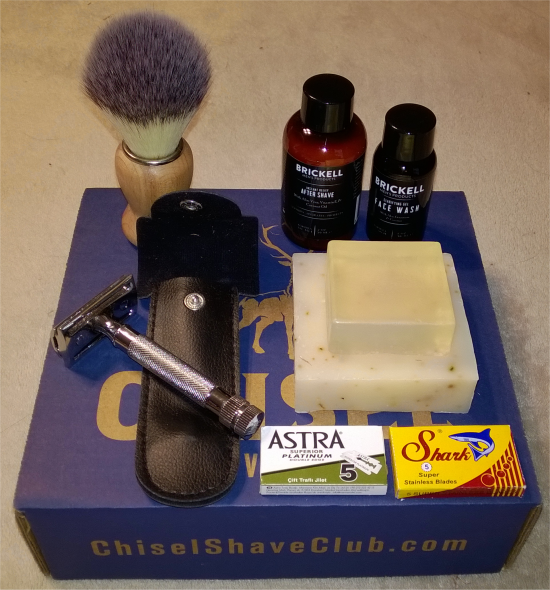 Ha! No worries. I followed the excellent directions, lathering up the brush with the shave soap and spreading it liberally on my face. Then I shaved first with the grain, and then against. So what do we have here?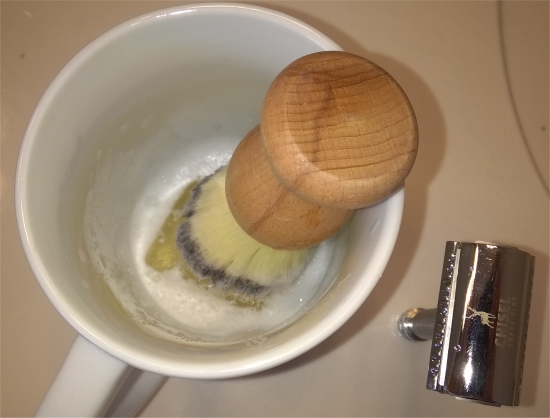 The shave is excellent. You know that clogging you have to deal with when you use a razor cartridge with multiple blades? That is totally absent from this experience. A simple and quick rinse of the blade every few strokes, more for aesthetics than anything else, was all I needed. A rinse, a dry, and an aftershave, and the smoothness is impressive indeed. (No blood, either!) Also, my skin doesn't feel or look the least bit angry. I will use the Chisel Shave Club products exclusively until I exhaust them so that I can report on skin effects over time, and post a follow-up comment.
So, as I said above, I was initially skeptical about how well wet shaving would fit into the typical rushed weekday morning. After I actually had the shaving experience, I relaxed on that point a good bit. I think this will probably always take a little bit longer than shaving gel and a disposable razor or cartridge, but I suspect only minimally so when it becomes routine.
The Chisel Shave Club experience is unambiguously one of luxury. Each month, you receive a different selection of shave soaps, blades, lotions, and other related products. The cost is $26.99 to $29.99 per month, depending on the length of the term for which you sign up. The six-month and year plans include the safety razor and the shaving brush, or they can be purchased separately. BoWilliams.com readers can receive a 10% discount on their first order by using the coupon code BOW10.
Chisel Shave Club isn't going to win any head-to-head budget battles against more common alternatives, but it's not designed to. There is a masculine ritual here that I enjoyed and had not experienced before. Are you interested in slowing it down just a bit with a high-quality, "retrotech" solution? Maybe you'll go to a bit more trouble for something warmer and more satisfying? Maybe you're a tube amp or mechanical watch kind of guy too? This is a fine experience.
9/10
Similar Posts: