Nathan is marching for East Limestone this fall!
As I've mentioned a time or two, I was a band kid myself, and had some of the best times of my childhood as such. Notably, he's getting to march as an eighth-grader. I think I remember that Mr. Barker required ninth grade and up. Also, Nathan wasn't hazed at all as a rookie. I was "initiated." I understand why these practices have mostly perished, just as I lament the loss of them when judiciously and affectionately applied (as mine were).
Nathan's already getting that "this is our thing" camaraderie that comes with belonging to a disciplined and talented band. That's cool—and a tad wistful—to see.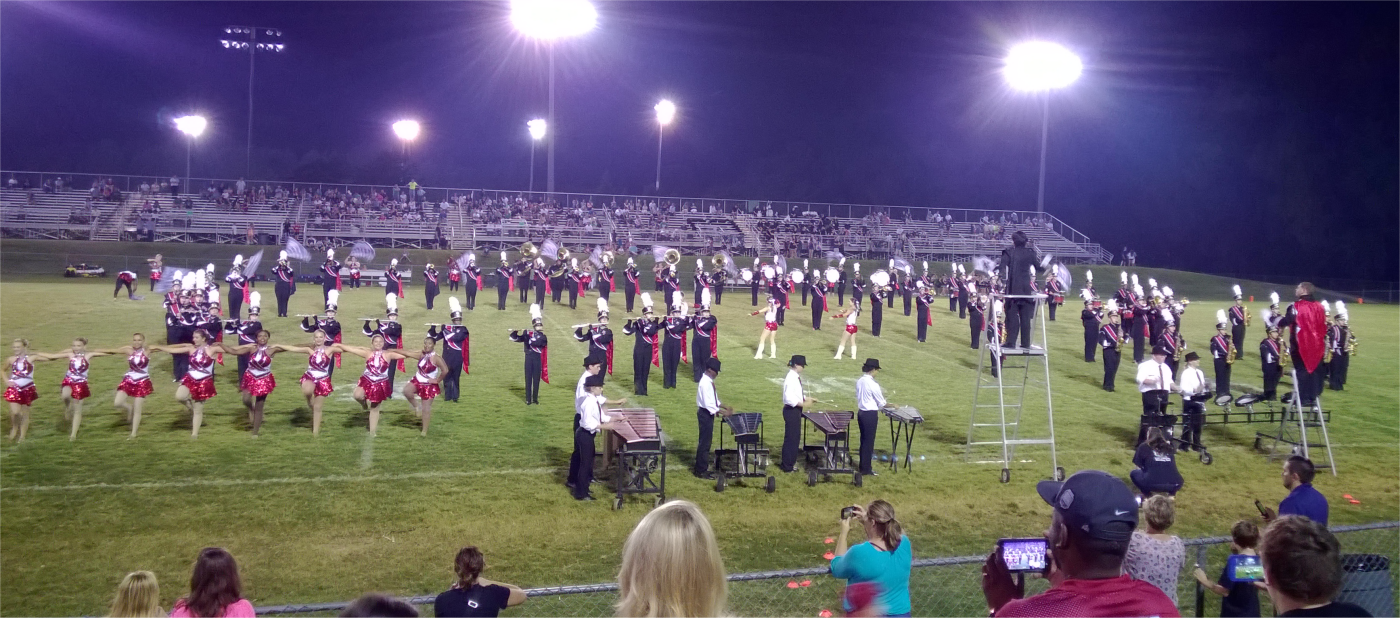 Proud of you, man. If it's worth doing, it's worth doing well.
Similar Posts: