Behold the relay I replaced to restore proper operation of my wife's van's windshield wipers: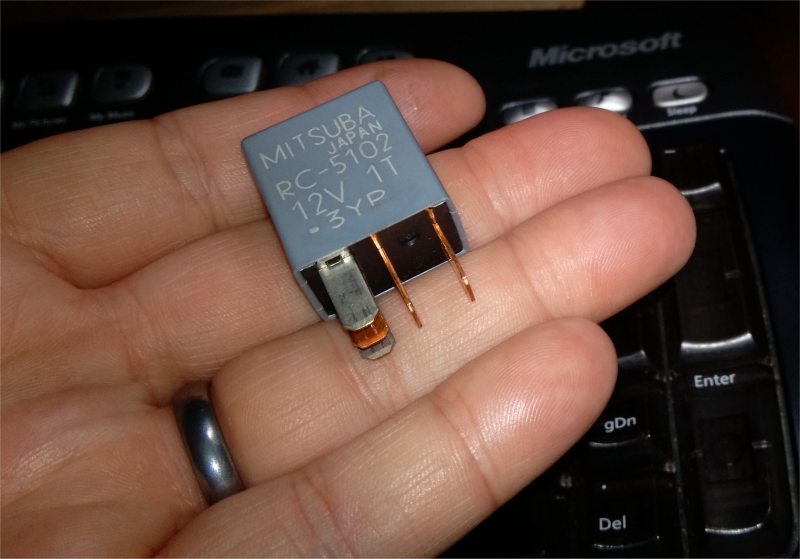 Thanks to OdyClub.com for helping me assemble the answer. God bless the Internet.
Here it is, more elegantly than I could ever find it in one place there: if you have a second-generation Honda Odyssey and it suddenly loses intermittent and low speed on the windshield wipers, but high speed still works, you probably need Honda part number 39794-S10-003. It's the bottom bit in the smaller of two electrical boxes located just to the left of the battery (covers removed):
Take the cover off, pull the old relay straight up, and push the new one straight down. Total cost: $23. Elapsed time: 30 seconds.
I had to remove these boxes to replace the starter a few months ago, so I may have jostled and inadvertently hastened the relay's demise then.
This part is inexpensive enough, and the symptom specific enough, that you ought to give this a whirl before you go jacking around with the motor or the switch. (And you know it's not a fuse. If it was, then high speed wouldn't work either, right?)
Similar Posts: