Since last year's Independence Day weekend mishap, I've grilled with charcoal a few times.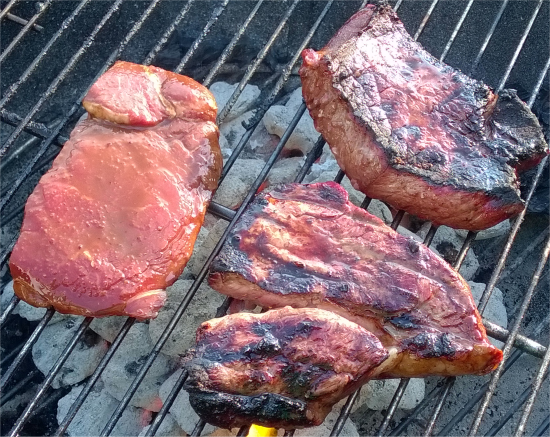 The verdict is in. I'm getting another gas grill.
I understand the appeal of charcoal, but a gas grill's advantages are just too numerous. I like that it's ready to cook on in 10 minutes instead of 30 (or longer). I like that I can easily and reliably adjust the temperature. I like that it's a dependable cooking method in the event of a long-term power outage. (Actually made pancakes and spaghetti with it during the April 2011 storms aftermath.)
To me, wood/charcoal is really unambiguously better only for low-and-slow smoking and barbecue, neither of which I do much of anyway. I have a half-day method for ribs on a gas grill that I like 90% as much as natural. I don't ever do any real, day-long smoking, nor have I any interest in starting. I'm content to purchase such already prepared, the few times per year I have it.
So, I vote propane. Call me a heathen.
Similar Posts: