I cook about half the time at our house, or maybe a little more.
I don't say this hoping to score points. I do like to cook, but most of the time if both Lea and I need to be doing something and it's cooking vs. x, then I'll want to take the cooking because I can drink beer and be comfortable while I do it.
(X tends to involve municipal parks, churches, schools, and other sorts of places where standing around swilling Michelob Light in your pajamas is frowned upon.)
Some nights are off-and-on, but Wednesday night is a slam-dunk for me to cook because the boys have piano lessons and Nathan has youth group at church. I remembered early in the day that we found a bunch of Costco burgers in the freezer left over from a summer lake trip. So I could avoid a Publix trip on the way home if I could think of something to do with those.
And then I remembered I had half a box of lasagna left over from when I made Christy's CROCK-POT® recipe.
Hmmm.
Behold the cheeseburger lasagna.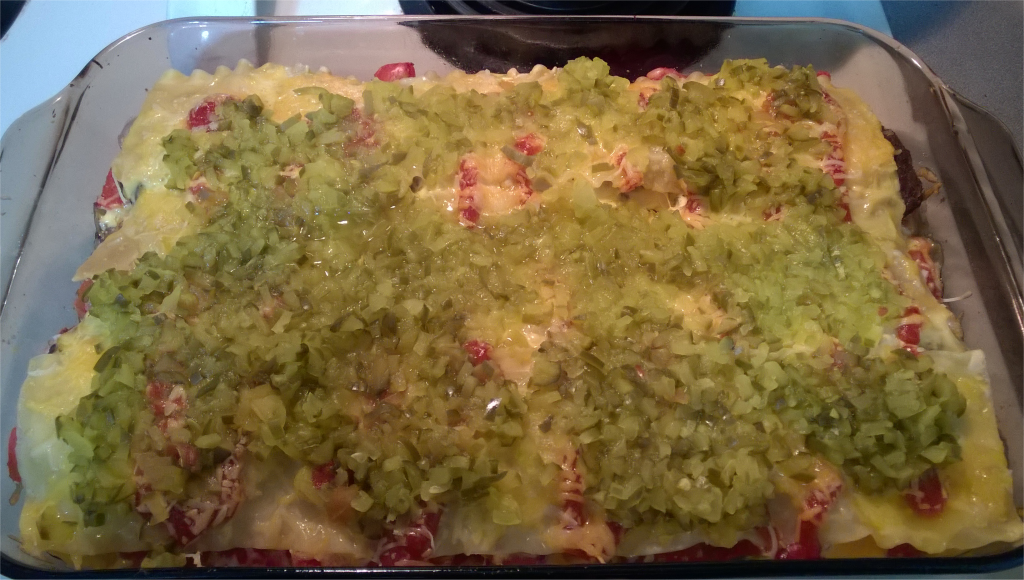 My layers, bottom to top, went lasagna, six burgers, garlic powder, mustard, six Kraft singles, lasagna, two cans of diced tomatoes, minced onion, lasagna, six burgers, black pepper, a little salt, six Kraft singles, lasagna, ketchup, shredded cheddar, and dill pickle relish. (Of course, the lasagna and burgers went in already cooked, and it's important to drain and pat the latter.)
I did 25 minutes uncovered at 350º—all but the dill relish, which I added with ten minutes to go—and let it rest for five. Then we ate.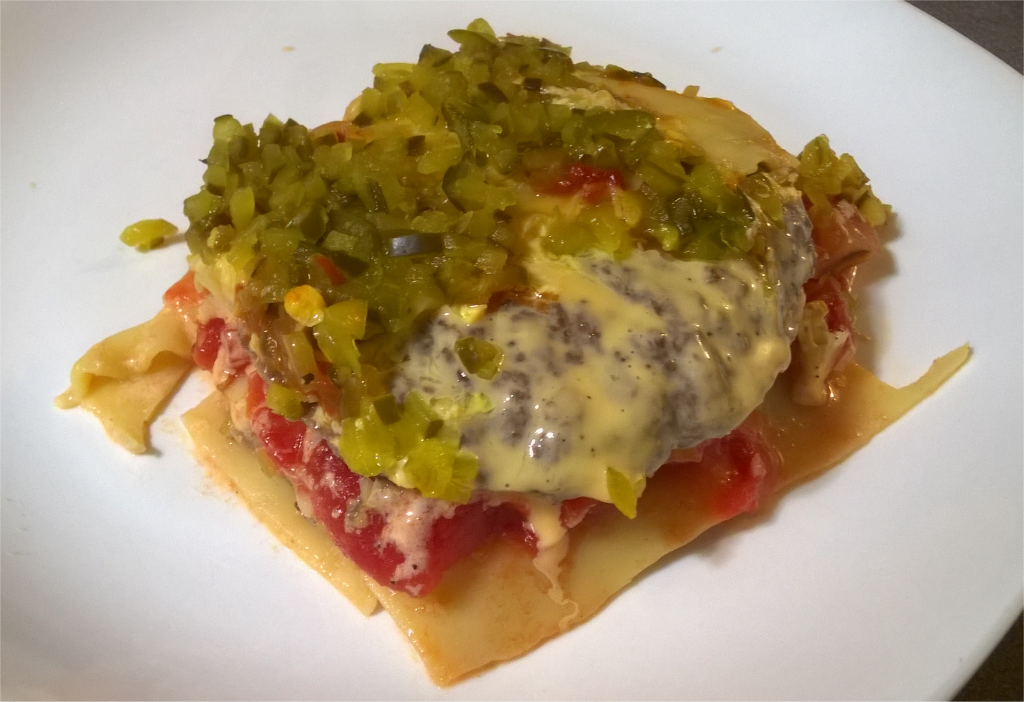 How could it miss? It didn't. It was quite tasty. The obvious omission is bacon, but I didn't have any. Next time.
Similar Posts: