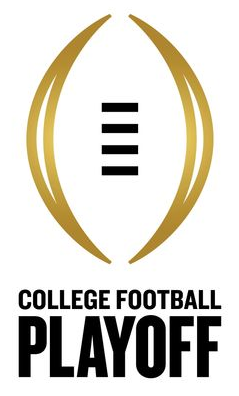 As soon as Alabama dropped the Ole Miss game, and assuming Alabama righted the ship, Alabama needed Ole Miss to lose twice. LSU helpfully hung one on the Rebels last week.
But with Alabama coalescing, we're starting to hear whispers that a second Ole Miss loss may not be necessary; that even if Alabama doesn't win the West, but wins out, it'll get in the bracket on the strength of having closed with wins over LSU, Mississippi State, and Auburn.
I don't believe that, and you shouldn't either.
There are just too many one-loss Power 5 teams right now, and too few remaining opportunities for enough of them to lose again. The current non-SEC, non-FSU one-loss teams that could plausibly win out: Oregon, Notre Dame, Michigan State, TCU, Kansas State, Baylor, Ohio State, Arizona, Arizona State, Nebraska, and Utah.
(East Carolina has one loss and may win out, but their one current loss is likely fatal, as it would be for most non-Power-5 teams. Marshall hasn't lost, but won't get in. And I'm assuming Duke will perish in the ACC championship game, if not before.)
Now there's still some carnage to come. The current gaggle of one-loss teams will shrink considerably, because a lot of them still have to play each other. All of the following games are on deck:
Oregon vs. Utah
Michigan State vs. Ohio State
Notre Dame vs. Arizona State
TCU vs. Kansas State
Baylor vs. Kansas State
Then, championship games will prune the list further. Nebraska could win out its regular schedule and have only 1 loss, but then it must play the Michigan State/Ohio State winner. So another 2-loss team is guaranteed from that group. Same story with Oregon—win out, but then it must play (probably) Arizona or Arizona State. So the Pac-12 championship will probably produce another 2-loss team.
Fast-forward to the actual brink. It's the morning of December 7, and Ole Miss didn't lose again in the regular season. Florida State will get a slot. The SEC champion (which cannot be Alabama without that second Ole Miss loss) will get a slot. There are two more, and the following hopefuls:
Alabama (11-1)
Michigan State (12-1)
Notre Dame (11-1)
Oregon (12-1)
TCU (11-1)
There are three conference champions in the list. Two of them won a conference championship game. Are you seriously telling me Alabama gets the nod over three of these teams?
Folks, absolutely no one outside the South thought the Alabama-LSU national title game was a good thing. I'm delighted Alabama got in, and I'm delighted they won. But do you remember all of the furious anti-SEC politicking ahead of the final polls? Do you remember that Oklahoma State was a hair's width from jumping Alabama and getting in, despite a ridiculous loss to hapless Iowa State?
The committee—the grand, new way, not the bad old BCS—is simply not going to run a philosophical repeat of 2011 in its first outing. Alabama must have that second Ole Miss loss. The first of two realistic chances for it is this weekend.
Crimson Nation, it's time to gird up and be Auburn fans.
Similar Posts: