Well, yet another ton of "you're getting old" bricks fell on my chest today.
(I guess that's what they are. They feel like they slot right into that cantankerous old man I feel developing.)
Out of nowhere, this company MackWeldon.com made a big ad buy, and consequently I saw them three different places before 9:00 this morning. Underwear merchant. We're different. Come see us.
All right. Fresh off my positive Harry's experience, I'm perhaps a bit predisposed to think differently about the staples of day-to-day life and how I obtain them.
And let me tell you, I think about underwear just about exactly like I think about shaving. It's a consumable. I'm a tighty-whitey man—there it is forever Googleable—and I turn them over 100% annually. Once a year, I purchase 14 pairs of briefs. I wash them on arrival and press them into service immediately, discarding my previous stock.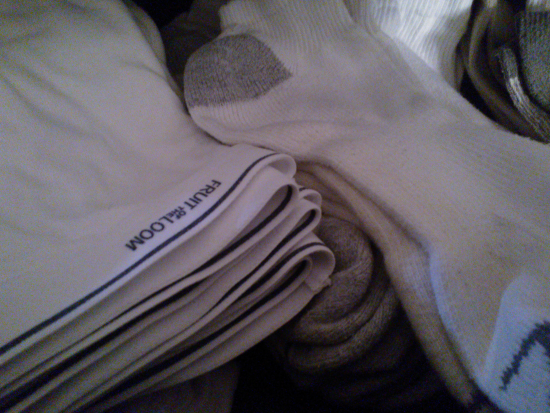 I spend $3-4 per pair doing this. Cursory, up-to-the-minute Amazon.com research reveals that it'd be $49.98 if I did it right now. That's $3.57 per. (I swear it was even better earlier today.)
The Mack Weldon people have a progressive discount structure. At the top, if you spend $200, you get 25% off. And that gets the price of a single pair of briefs down to $14.50.
Guys, really? Are there significant numbers of you walking around with $15 underwear on?
You know, I have dreams. I have a couple of dreams that, if properly and vigorously pursued, could make me a considerable amount of money.
But I tell you as I type this—on June 3, 2014, and admittedly a substantial distance from genuine financial freedom—that no matter what successes I eventually enjoy, I will never in my life have $15 for a single pair of underwear.
Similar Posts: