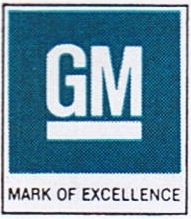 The federal government sold its remaining shares in General Motors today. The whole affair cost U.S. taxpayers $10,500,000,000. I'm pretty sure we were assured this would be a profitable venture, but hey, who's counting lies at this point?
The sale is a good thing, of course. In a constitutional republic, the government has no business owning car companies, partially or otherwise.
It also means I can consider GM's products again. Now I'm not in the market for a car at the moment. The Technical Writing Express only has 72K miles on it. But I play the game all the time because I like cars. If I were shopping right now, I might like to lease a Cadillac ATS. I'd definitely drive one.
Now our esteemed president was fond of saying that Mitt Romney "would have let Detroit go bankrupt." He left it at that, because that makes it sound like Romney would have let the car companies cease to exist. That is not at all what would have happened. Existing, by-the-book, bankruptcy law would have preserved GM and ultimately left it healthier.
But see, the government "managed" the bankruptcy. ("Managed" is code for "placated the unions in ways they wouldn't have been otherwise.") "Managing" the bankruptcy has made it more likely that GM will get in trouble again.
(And, while Chrysler continues to exist, it's a subsidiary of an Italian company now. Is that what we wanted?)
Welcome back, GM. Wishing you the best and hoping it works out. Be smart.
Similar Posts: