Regular readers know that I'm a Microsoft bigot. I love Windows. I love Windows Phone. I love Xbox. That's my ecosystem. Microsoft is my faceless megacorp of choice.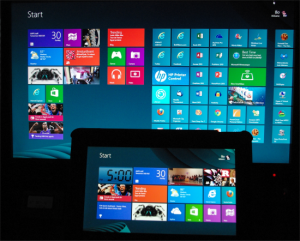 I have Windows 8.1 on my desktop, this laptop, and my tablet. Mostly, it's awesome.
The only problem I have with it is that in my experience, the average quality of apps available in the Marketplace is too low.
There are top-notch latest-gen Windows apps. I think Bing News and Bing Sports, both delivered with the OS, are awesome. I spent a week trying to talk myself out of them before I surrendered to them. I think Halo: Spartan Assault is an outstanding job. I like the way Microsoft has brought Solitaire into the new paradigm.
But when Microsoft isn't the developer, it gets way tougher to hit a gem.  For example, I'd like to have something on my tablet like the Chessmaster 5500 experience I had on my desktop 10 years ago. I want a chess program good enough to whip me, but that also includes a decent opening book, tutorials, and so forth. I want it to be aurally and visually pleasant. Seems like I ought to be able to carry $10-20 into the Windows Marketplace and get that, doesn't it?
But I can't. It's not there to buy. I found a program that gives me a decent game and looks nice enough, but it's not the immersive experience I want and am willing to pay for.
Microsoft, you're not sufficiently incentivizing first-class development on your new system. I enjoy the experience you provide. I just don't get the sustained impression that anyone but you and I are vested in it.
If you're serious about this war, you need to figure that out pretty quickly.
Similar Posts: