I don't remember how we got so tickled, but I remember very well this being the most glorious laughter I ever heard. I wish I had it recorded, but absent that, I'm thankful I can access the memory with such fidelity.
Nathan is 4; Aaron is 19 months.
(Wow, it feels like they're little for only about 20 minutes, doesn't it?)
Y'all have a good weekend.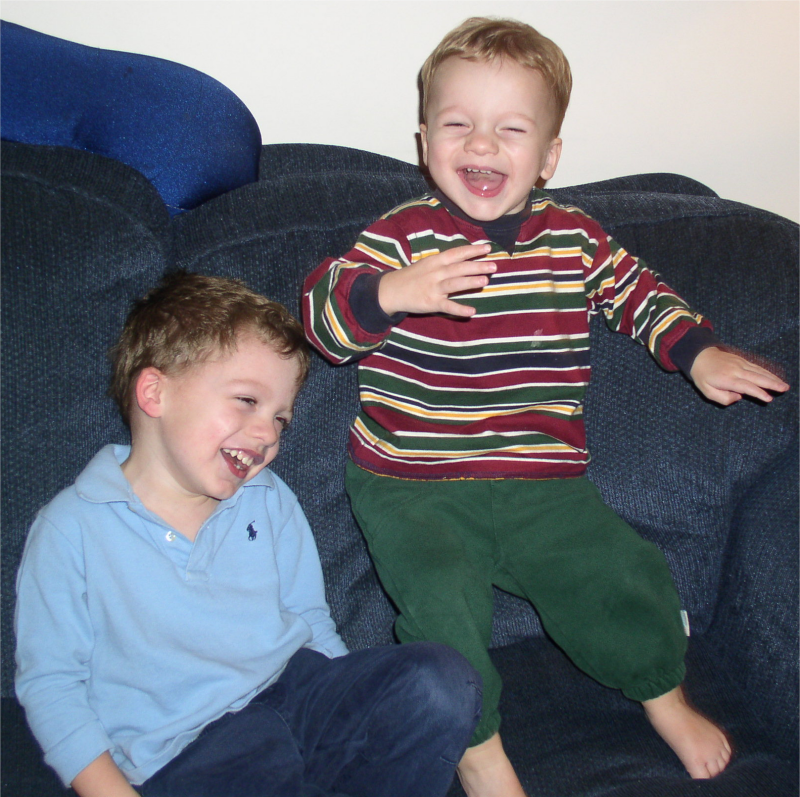 Similar Posts: